Before:
After: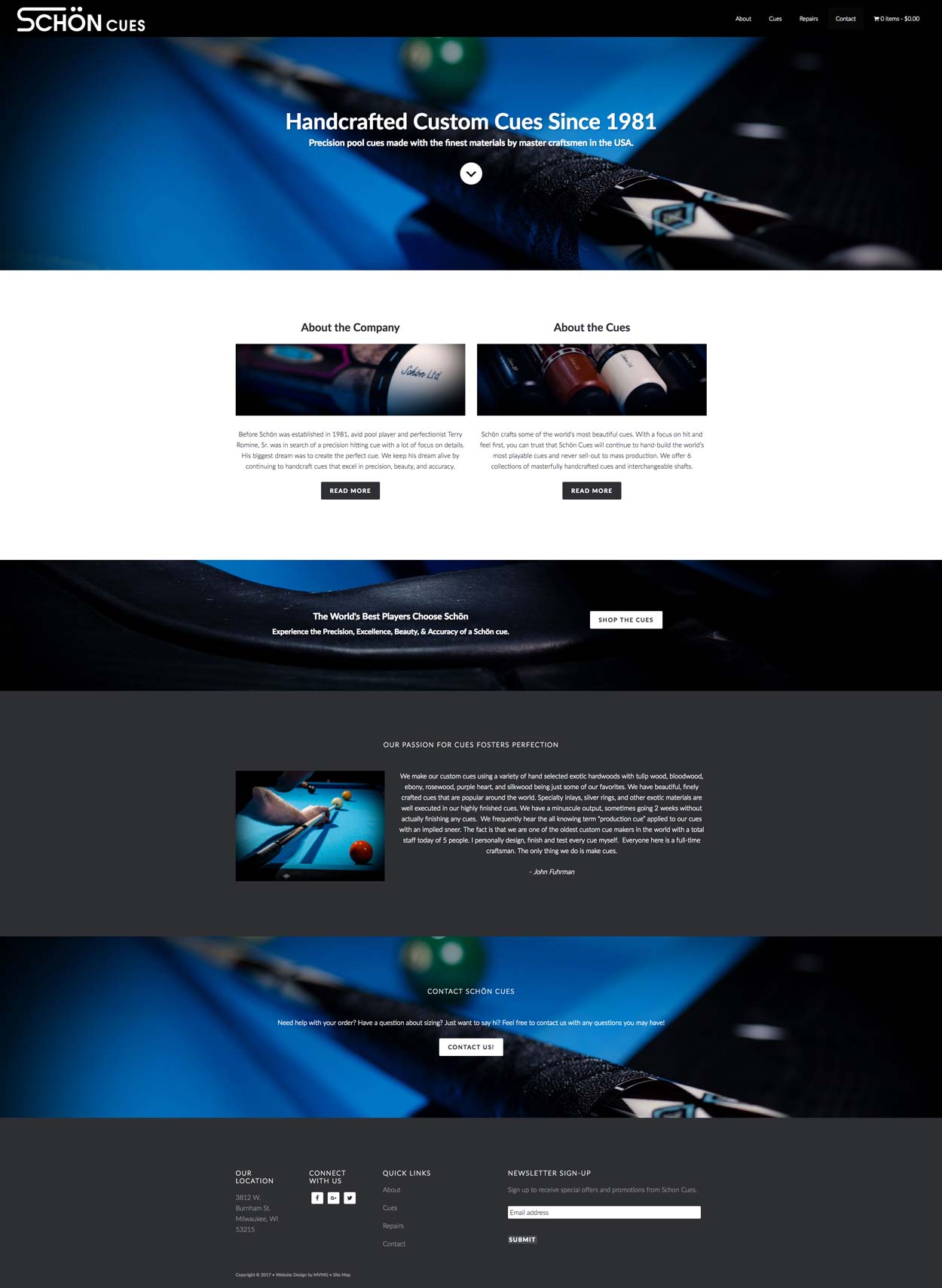 Problem
In Need of an Online Store
Schon Cues makes beautiful precision pool cues, but they needed an online store to better reach their customers. Turns out not everybody that wants a high caliber pool cue lives where Schon Cues is based out of in Milwaukee, Wisconsin!
There were a few problems that Schon Cues wanted to address all at once:
Make their whole inventory of pool cues available for purchase online
Needed multiple customization options for each cue (all custom orders)
A new updated website that showcased the quality of their cues
A mobile-responsive site
Professional pictures of all of their products
Solution
We worked with Schon Cues to make sure they were putting their best cue forward and making it easy for people to see the quality of their products and buy them online.
E-commerce shop where people can look at and buy all of their custom cues
Fully customizable cues: multiple options to choose from during checkout process
Took professional caliber photos of their products for the website and other uses
New logo to better capture the essence of their brand: simplicity, quality and precision
New mobile-responsive website design
New more user friendly service and repairs page
A look at the customization options:
73% of major organizations hire someone to manage their content marketing strategy

-Content Marketing Institute
Think Growth is a Challenge? Fill out the form below for your first step torward a solution.