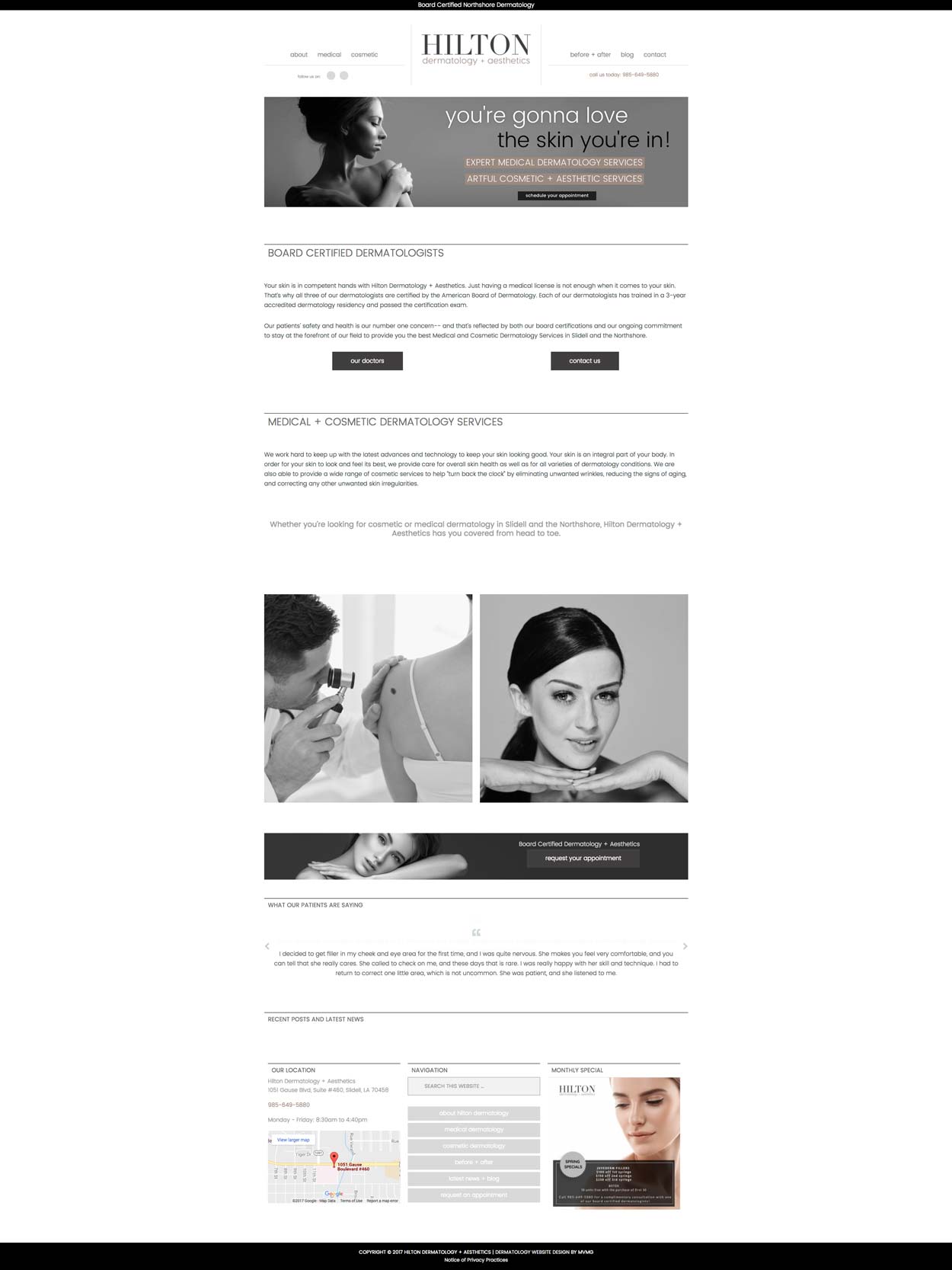 Building a New Dermatology Practice
Hilton Dermatology was a new practice starting up in Slidell, LA in need of a classy website to help attract patients for their primarily cosmetic dermatology practice.
Hilton was starting from scratch and in need of:
Branding: a new logo and color palette
Copywriting for their new site
Visually pleasing and informative service pages
A website that focused on their board dermatology certifications
Solution
A simple but classy logo
An elegant and subtle color scheme
Menu pages with full color images that 'pop' against the greyscale branding
A homepage that centers around their board certification
A website design that puts their logo front and center instead of off to the side
An animated slider to catch people's attention
73% of major organizations hire someone to manage their content marketing strategy

-Content Marketing Institute
Think Growth is a Challenge? Fill out the form below for your first step torward a solution.