Invisible to 1200 Visits Month
Florida Woman Care is an OBGYN in the Jacksonville, Florida area that has two locations. When Florida Woman Care came to us for a new website, they had a huge problem. Their site wasn't indexed, so no search engines could find it, let alone rank it. Our first mission was to index the site. Here's what the other issues we had to solve were:
Expand the copy on the website beyond the 2 page website they had
Lack of memorable logo or design
Was not mobile-responsive or mobile-friendly
Site itself was not set up for SEO purposes and had too little content
Were only getting a low number of phone calls per month (40-50)
The doctors time was being underutilized, as they didn't have enough patients
Strategy
We worked with Florida Woman Care to develop a comprehensive strategy incorporating their new website with their online marketing strategy:
Updated website design to make modern, mobile responsive, informative and easy to navigate
Complete SEO revamp during the website redesign
Developed new content to post after the initial publishing of the website
Created a series of videos featuring Dr. McDyer to answer commonly asked questions he gets during his routine visits with patients
All new content was created after doing keyword research
Examples of Service Pages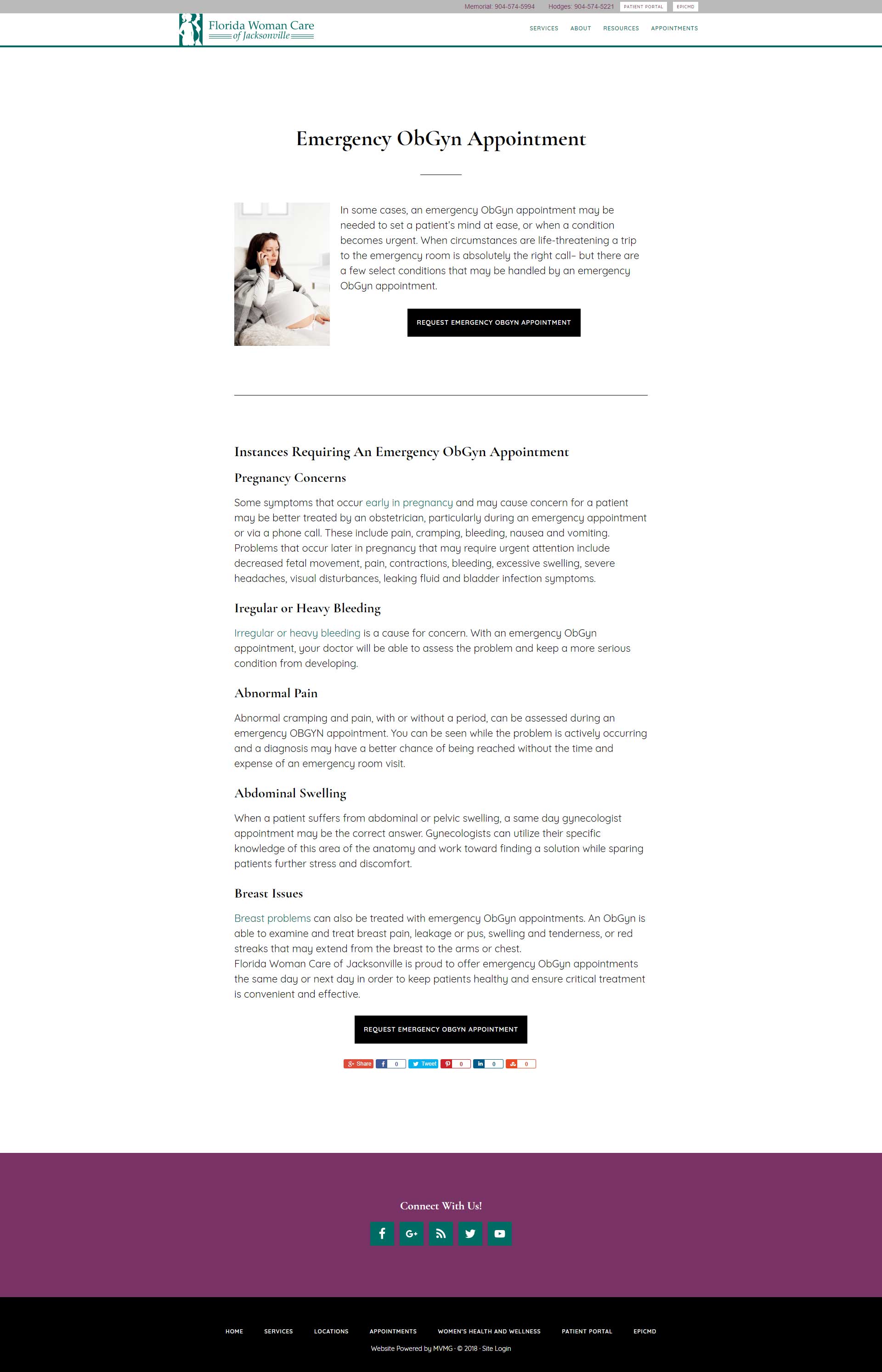 Big Results
Florida Woman Care went from being virtually unknown online with under 100 views per month to being a trusted online resource after deployment of their new website and some help from their online marketing campiagn with Multiverse. Here's some numbers:
From 41 calls in August of 2016 to 521 calls in January of 2017 (a 1270% increase!)
From under 100 views per month to over 1200 views per month
Online rankings total of 18 keywords in top 10 SERPs from 0
More in-depth appointments in the same amount of time because patients have their standard questions answered by Dr. McDyer's informative videos in the waiting room and on the website
48.89% organic traffic from virtually nothing (previousy almost all paid)
Responsive and intuitive website that engages users for more time and generates far more phone calls and appointments
Site Sessions Jumped Right After the New Site Launched in August!