Before: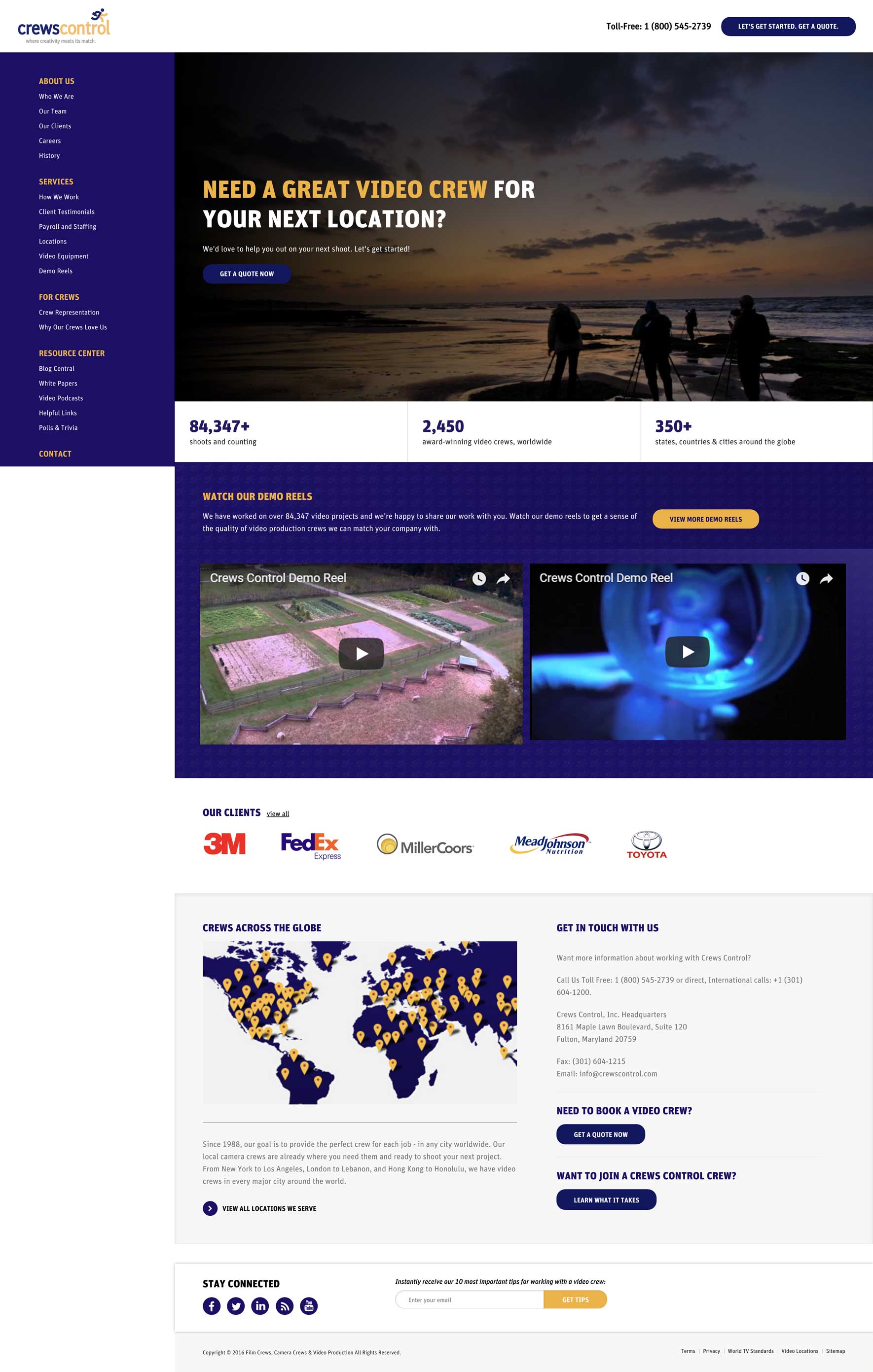 How we work page: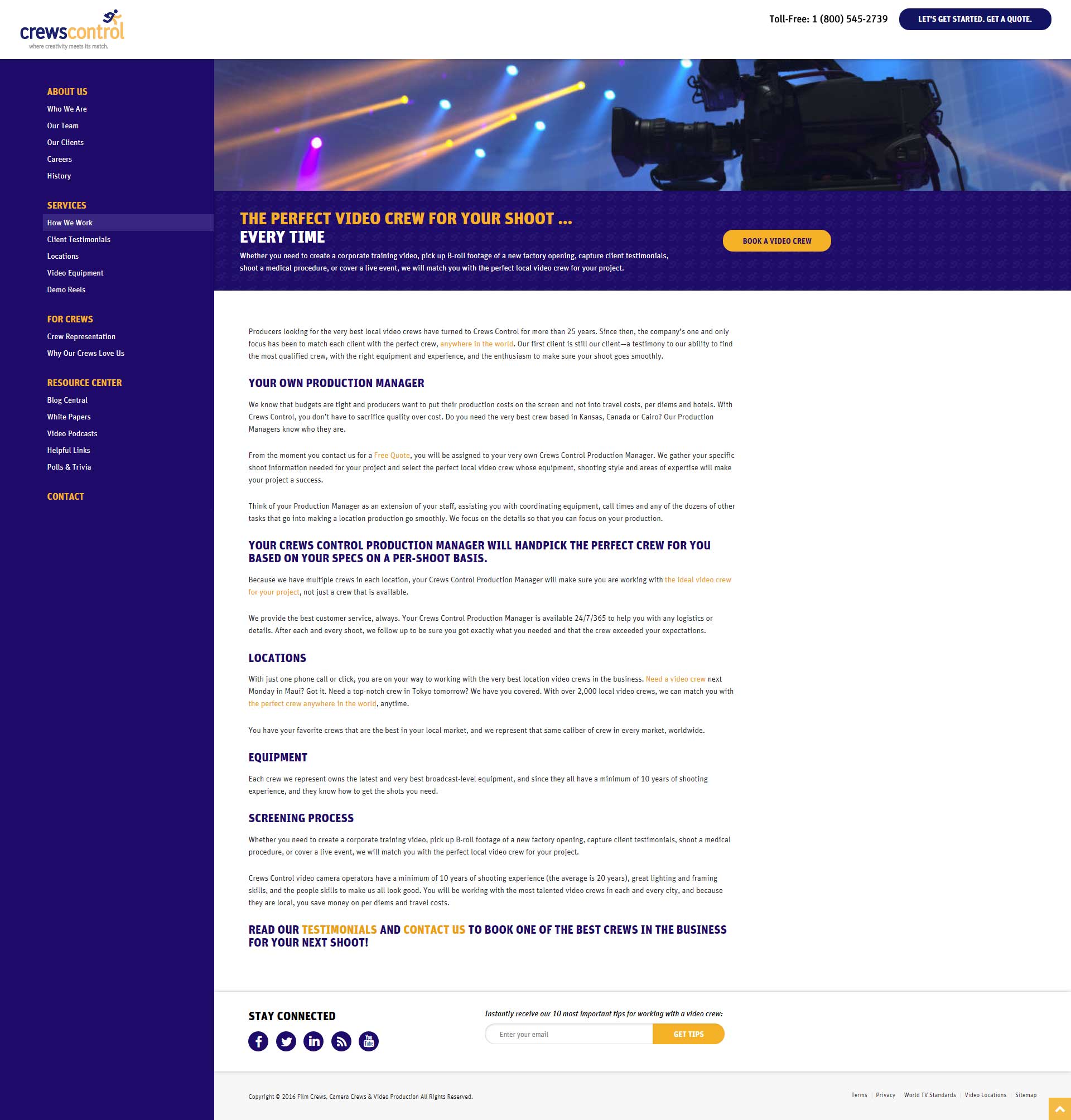 After:

Problem
Introduction: Who is Crews Control?
Crews Control is a world-wide video crew and equipment supplier for Fortune 500 companies. With this amount of global coverage, they're able to offer these top companies the ease of creating video with local crews no matter where they happen to be across the world.
Content Marketing – SEO Knowledge = Lackluster Results
Despite publishing numerous forms of content, were barely showing up in search results
Site looked ok to most visitors, but had numerous bugs that would cause issues
Lack of SEO knowledge led to using bad practices for lots of content, which meant Google and other search engines couldn't understand it
The site had numerous technical issues
Site was often very slow to load due to code issues and big images (which also adversely affected SEO)
Solution
Crews Control already had a lot of content on their site, so once we were able to go through and optimize their website their SEO rankings shot up quickly. These results came from a combination of the website redesign, SEO revamp, and continual online marketing that will only get better over time. As of January 30, 2017:
Ranking #1 for 10+ keywords that were previously not even on the first page of results
Ranking #1 for 22 keywords on Google and 48 in the top 10
Traffic sessions up from 5600 in October 2016 to 6750 in January of 2017 after launch on October 22 (20.5% increase in 3 months!)
Engaging above the fold video helped to keep viewers engaged with the site for longer

Bounce rate went down 6.7% and average session went up 13.8%

Reduced average page load speed
Crews Control has really established themselves as a leader in their field and is continually building upon that solid foundation with an impressive content marketing strategy. They are continuing to build on their solid foundation with a bold new redesign and incorporating cutting-edge website animations into their new website.
73% of major organizations hire someone to manage their content marketing strategy

-Content Marketing Institute
Think Growth is a Challenge?
Fill out the form below for your first step torward a solution.