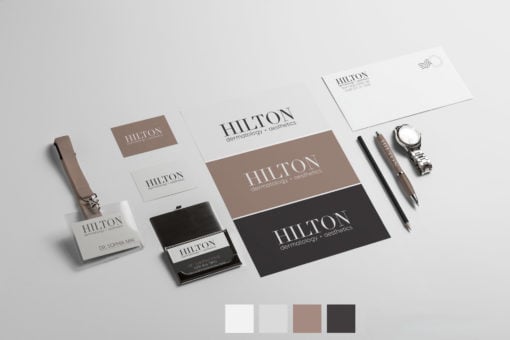 Logo Design & Branding
Hilton Dermatology was a brand new Dermatology practice opening up in Louisiana. This family-run endeavor focuses on expert Medical Dermatology and artful Cosmetic and Aesthetic services- with patient health and safety as their number one concern. See how we helped this Mother, Son, and Daughter-in-Law medical team agree on the ideal branding and overall look for their new practice.
Problem
As this was a new endeavor for this family, branding had to be completely from the ground up. When we consulted with them on their vision for their branding, there were two words that were consistently mentioned: Modern & Minimalistic. They wanted something clean and aesthetically pleasing- but not overly feminine. Modern, yet timeless. The biggest challenge would be achieving classic sophistication while avoiding boring plainness.
Requirements:
Modern & Minimalistic Aesthetic
Solution
The branding of a Cosmetic and Medical Dermatology practice is very important as aesthetics are near paramount to their success. It needs to instill trust and confidence as an established practice, however, not have an outdated feel. Modern branding for medical practices helps enforce the feeling of state-of-the-art equipment and keeping up with the latest tech and procedures.
We went with a Vogue-esque look and feel for Hilton Dermatology with bold, solid colors and clean line typography. It exudes modern sophistication. The color palette reinforces this as well. The dark gray and light silver are embodiments of modern sophistication and intelligence. The nude/taupe color adds warmth and comfort as well as timeless modesty.
The overall look and feel of this brand is that of one that will age well. It's instantly recognizable. It exudes sophistication and modern minimalism, yet avoids the trendy clichés in logo design that others in their industry have fallen prey to.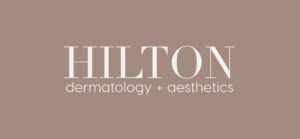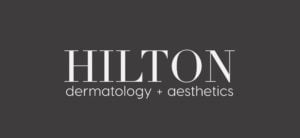 Fashion fades, only style remains the same.

– Coco Chanel
Think Branding is a Challenge? Fill out the form below for your first step torward a solution.