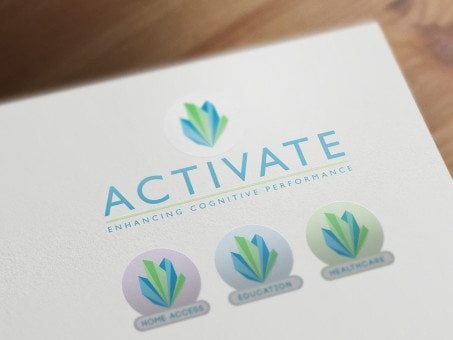 Logo Design for a New Product
ACTIVATE is a revolutionary cognitive training and assessment program that helps children by strengthening the core functions of the brain- including those with ADHD and other learning difficulties. This software was developed by Yale neuroscientist and C8 Sciences founder, Dr. Bruce Wexler, and has versions for home, school, and healthcare settings. See how their new program was branded below.
Problem
New Program Launching Soon
The new ACTIVATE program needed a unique logo for it's unique program- a program that, though all very similar, still had three different applications geared toward three different markets: schools, home use, and health care. The challenge was to design branding that would work separately as well as all together as a cohesive unit.
Requirements:
Look the same… but different.
Strategy & Solution
Final Logo Set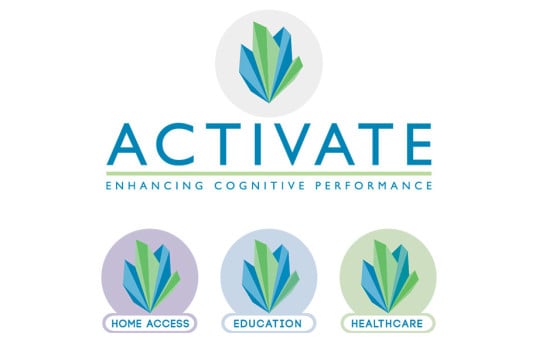 Three Variations for One Program
The crystal emblem design denotes balance and growth and a modern yet organic first impression. Crystals embody the idea of infinite growth capability, which is ideal when representing the potential for the brain and learning. Combined with the green and blue color palette with is a blend of technology and organic impressions, this logo set works well to represent their brand.
Each logo variation for the three separate program used the same graphic design, however slightly altered color palettes. This allows each to be used separately with ease, but also, when combined with the others, still blend seamlessly as a cohesive group.
Color does not add a pleasant quality to design- it reinforces it.

– Pierre Bonnard
Think Finding the Right Logo is a Challenge? Fill out the form below for your first step torward a solution.