Live Events Have One Chance to Get it Right – and Zero Room for Error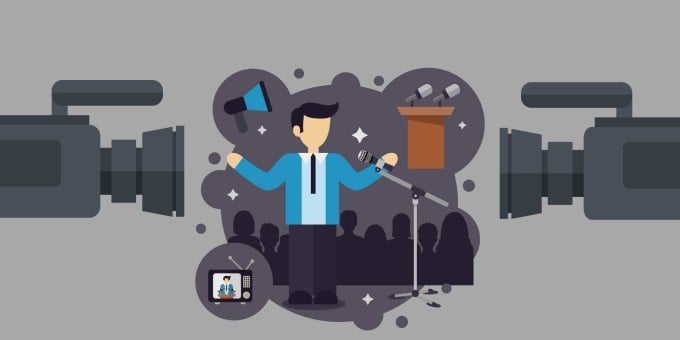 Live video & multi-camera switching
Broadcast quality live graphics and video projection solutions
Live Audio, Lighting Design, Stage & Props, and more
Public & private live streaming capabilities
Get Started Now
Everything You Need For A Fantastically Flawless Live Event Video Production
Multi-Cam HD Video
Using HD multi-camera video production is the only way to ensure that every important aspect of your live event has proper video coverage and don't miss any important actions. With options from Tripod Mounted Cameras, shoulder-mount, Jib (crane), and steady-cam, we provide broadcast level quality video that ensures your videos will not only be covered, but be engaging as well.
HD Disk Recording
All of our live events are recorded in ProRes, a master quality disk based format. We can record the program (the video switchers main out), and any other individual cameras as a back up for later editing. After recording, you can simply take your hard drive(s) and hook them up to any computer and start editing your video files or have our video post production experts handle it for you.
Motion Graphics
To give your video a true professional look, you need to have high quality motion graphics. Our broadcast quality motion graphics gives you custom branded media including title/info screens, lower thirds, picture in picture screens, on air bugs, transitions, and more. This process ensures that you not only look great, but that your videos are branded to you giving you maximum ROI.
Live Audio
High quality audio production is one of the biggest things our competitors skimp on. Considering that most people notice bad audio before bad video, we don't agree with letting this go. We use industry standard, high-quality microphones, speakers, mixers and effects to ensure a high quality audio mix. With our services, your voice will be heard and your message will be delivered clearly and articulately.
Live Video Streaming
Live-stream your event to the world or just a select group. We can make the live stream free to join or use our custom payment gateways to charge for viewing. Accepting payment for admission is a great venue stream for corporate training events and seminars. With our live streaming, you can ensure your event will be optimized for all webs devices, secure, and fast.
Highlight Reel
Let us create a highlight reel that demonstrates how awesome your events are – remind people how much they learned – and brag to those who missed out. We take the best moments, the most important facts, natural audience reactions and combine them into relivable unforgettable moments. Highlight reels sell future events and promote your message to the world.
Let's talk about how we can make your next live event spectacular! Get a free consultation below…