Video Color Correction & Color Grading Services
Affordable grading for films & commercials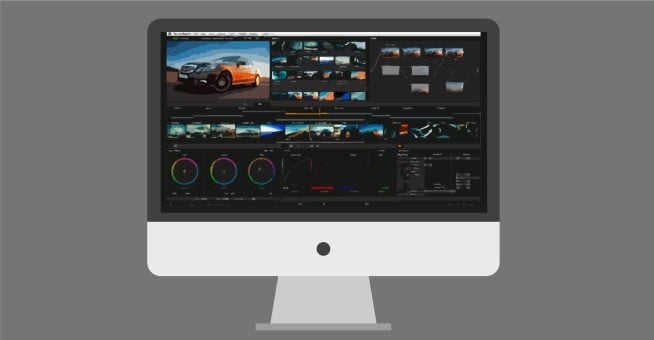 High quality color correction and color grading services
Industry standard tools used to grade major motion pictures
Fast turn around times and friendly, knowledgable staff
Our knowledgeable staff at your disposal
Lightning fast turnaround times
Get Started Now
Color Correction for A Professional Look – Color Grading for Dramatic Effect
Color Correction
Color correction is the balancing of your film from shot to shot — even if you shot with multiple cameras, on multiple days and in multiple scenarios, correction ensures that everything feels like one continuous piece.
Color Grading
Color grading is more of the art or overall feel and style of your video. Our color grading artists will help your project reach it's potential by using color to create an emotional feel of your film.
Davinci Resolve
Simply put: Davinci Resolve is the leading color grading tool for video. At MVMG, we use DaVinci Resolve in a shared server/workflow environment to ensure highest quality and fastest turnaround times.
Why Should You Choose Our Team?
Knowledgeable Staff
At MVMG, our friendly and knowledgeable staff are here to make the process as easy and seamless as possible for you. We can get your film graded from practically any format. We've pretty much seen it all.
Affordable Coloring
Not only are we good at what we do, but our rates are very affordable. Our prices are designed to be affordable for indie and small corporate projects, while still being scalable for those big projects. This allows indie projects the opportunity to work in the big leagues, alongside larger projects.
Fast Turnaround Times
Best of all, we know how to meet a deadline. We've worked with every type of client from network television, corporate clients, to film production companies and always ensure your project is on budget and on time.
Let's talk about how we can color correct your videos for you! Get a free consultation below…