Last Updated on May 8, 2020 by James Castro
So your business website isn't performing how you've hoped and you want to make some changes? Read on…
Or maybe you have an idea for an exclusive, limited-time offer and want to get the word out as soon as possible. Either way, you're going to need to make a great landing page.
But even then, how can you be sure that your landing page designs are effective and accomplishing the goals you set out to achieve with them?
Well, one very common, powerful way to compare multiple designs and get a baseline for performance is to use split testing.
What is Split Testing?
Split testing, or A/B testing is a method of simultaneously implementing two different versions of a webpage and comparing their performance results. The two versions, or variants, would be shared with a similar audience with a direct call to action. The variant that "wins" has a higher conversion rate, giving you a better idea of what designs, language, layouts, etc. work best for your intended audiences. And though the terms "split" and A/B suggest a two-variant, side-by-side competition, there is no limit on the number of variants you can test. Split testing is immensely important for the continued growth and success of business websites.
What Design Aspects Can You Test?
One of the best and most advantageous features about A/B split testing is that pretty much anything is on the table to be tested. If it's on your website and affects visitor behavior, you should be able to find tangible data on how effective it is. Elements can include all text (including headings and subheadings), images, logos, badges and other graphics, videos, testimonials or reviews, social proof, etc. Don't be afraid to really dig into the specifics of your website design and what aspects might affect user behavior.
More advanced split testing can examine e-commerce platform designs including any sales promotions and pricing structures; the effectiveness of free trial lengths, delivery methods, etc. as well as general user experiences.
The Process
Proper split testing starts with a solid understanding of your own website data and approaching it with a serious step-by-step process in mind. Think about your current conversion funnel. Are there potential problem areas? You can use Google Analytics or another, similar website analytics tool to get an idea of what may be causing you issues or non-conversions.
Look for and identify any negative trends. Pages with high bounce rates, online forms that visitors get halfway through and quit, or other negative user behavior trends on your site may lead you to the specific areas that need adjusting. There are plenty of tools to further analyze user behavior that can give you insight on specific web design choices and how they may affect your overall results.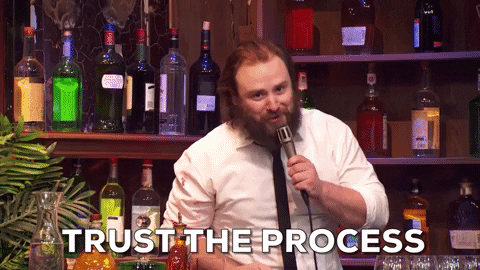 For example, let's go back to the idea that you're having problems with a webpage with high bounce rates. Perhaps you find that viewers are finding their way to your "special offer" landing page via social media campaigns and your newsletter, but once folks are there, the page is still failing to convert. Through behavior analytics like heatmaps, you unsurprisingly find that user engagement with your Call to Action button is alarmingly low. This is a great focus area to test.
Your hypothesis might be to alter the size, shape, placement or phrasing of your call to action button. Using your development software, or a specific digital marketing vendor or company (like us, just sayin'), set up multiple variations of your landing page, all with different modifications of the call to action button. You'll predetermine weighting before the test, meaning you'll control the amount of traffic that goes to any page. That might mean an even 50/50 split or slightly skewed 60/40 for two page variants. The integrity of the test will remain given that most users will be cookied, so no matter which page version they see they'll continue seeing that variant. Factors like starting a test in which a new idea is pitted against an existing one, or with multiple variants against each other will help determine how to split up traffic.
Vs Already Existing Pages or Elements
If you haven't narrowed down potential problems on a landing page and just want to try new design ideas, then a split test in which the existing page or elements are the control is a great route to go. Since there's some risk in experimenting and implementing design elements where success isn't guaranteed, you would probably want to give a smaller percentage of traffic to the new pages.
Multiple Variants Vs Each Other
This is a great route to go if your particular campaign is brand new and you want to establish a benchmark for future campaigns and ideas. Here you can create multiple landing pages with different elements and assign them equal value in terms of traffic. That way over a two-three week period, you build significant value in which every page had the same starting point. 
In an example like this, the clear winner is the design that has the most conversions. And for our original newsletter, Call to Action button scenario, the design that best improves click rates and conversions would be the choice moving forward. The great thing about having such an organized, step-by-step approach is that if your results are inconclusive you can always go back a few steps and adjust your test.
Why You Should Split Test
The case for A/B testing is pretty clear as it's a great way to have real, tangible evidence to know what's working in your digital marketing efforts. One of the most common issues we see when guiding clients is the frustration of putting in so much effort in terms of generating content and building a digital space, but not really having any idea if a particular direction is any more effective.
A/B testing is a huge part of the web design process. From one-off campaigns to your main homepage, developing proper fundamentals and understanding the effectiveness of particular design, structure, and layouts can make all the difference between a great month full of new customers, and a slow month where you're bleeding money for paid traffic. By understanding what works well for your audience and regularly implementing those practices, your traffic will organically increase. More visitors means more potential customers, which should in turn increase your conversion rates.
Like what you hear? At Multiverse Media Group, we're a full-scale digital marketing agency. We excel at creating websites and digital experiences designed to help you grow. If you're looking for help on website designs and content campaigns that will increase your conversion rate, connect with us today.