Last Updated on May 8, 2020 by James Castro
No matter what industry you're in, having an example to look towards for motivation, inspiration and insight can be as important as the business itself. In all likelihood, if you've successfully started and are maintaining your own business, there have been countless of mentors or leaders whom you've followed.
Additionally, if you dream of one day breaking out on your own to start your own business, there are probably CEOs or industry leaders that have helped shaped your ideas and approaches to the entrepreneurial lifestyle. To maybe bring something new and influential to the table, here are five business thought leaders you should follow.
5. Elon Musk, CEO of Tesla Motors
Number five on our list may be a bit of a given, but regardless on how you feel about the head of Tesla, there's no denying his importance. Whether he's making strange podcast appearances, shocking investors with his Twitter account and Boring Company projects, Musk remains a unique and important voice to follow in modern business. And as technology development continues to accelerate at a faster rate, he may play an important role in shaping the future we live in.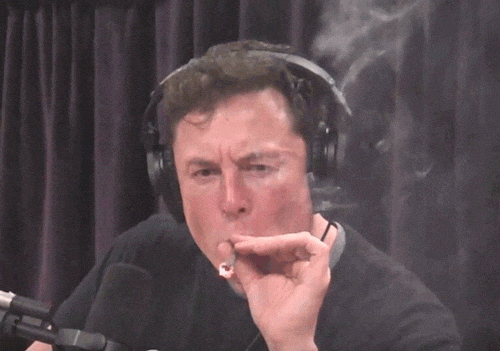 4. Marillyn Hewson, CEO of Lockheed Martin
Marillyn Hewson has been the CEO of Lockheed and Martin for the last five years and last year was named as Fortune's "most powerful woman in the world." Her aerospace company is primed to be the U.S. military's lead on aerospace, defense, and hypersonic weapons development. Raised as one of five children to a widowed mother, Hewson's unique position as the head of a future-forward, innovative company with close ties to the U.S. government make her an important thought leader to follow.
Leaders must exemplify integrity and earn the trust of their teams through their everyday actions. When you do this, you set high standards for everyone at your company. And when you do so with positive energy and enthusiasm for shared goals and purpose, you can deeply connect with your team and customers.
3. Sam Calagione, Founder and President of Dogfish Head Craft Brewery
With more than 7,000 craft breweries operating in the U.S. in 2018, and surely more to follow, the craft beer train shows no signs of slowing down yet. As a common entrepreneurial pursuit in mid-sized cities undergoing sweeping changes and gentrification, plenty of new and aspiring business owners in the beer world look to other industry leaders for guidance. And no one has personified the creative approach to brewing as a business than Dogfish Head's founder and president, Sam Calagione. From his "off-centered" approach and impressive media output (books, streaming, magazine), Calagione continues to be an interesting, influential presence in the craft beer world.
2. Dhivya Suryadevara, EVP and CFO of General Motors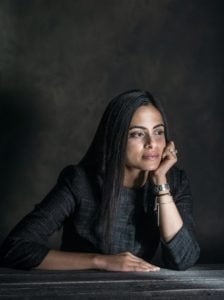 Of the Big Three automakers, Dhivya Suryadevara became the first female CFO last September. She's been with GM for over a decade, playing a key role in the company's future investments: from Lyft, the self-driving subsidiary Cruise, and GM's Opel divestiture. Her position made General Motors only one of two Fortune 500 enterprises to have an all-woman CEO-CFO team. Her history-making presence and eye for innovative projects make her a must-follow for the future of the automotive industry in America.
1. Mark Parker, Chairman, President, and CEO of Nike
Too often, the unavoidable collision of modern politics and professional sports is handled in a messy, uncomfortable way that tries too hard to please everyone. Rather than insist that sports remain as entertainment-only, Nike has doubled down on its professional athletes, giving them an even larger platform to have a voice in such divisive times.
Credit Chairman, President, and CEO Mark Parker for always keeping Nike at the forefront of brand innovation and influence. Particularly with the new Colin Kaepernick campaign underway. Whether you think it's a true show of the company's ethics or a shrewd business move, Nike has drawn a line in the sand. And to see a large company in a very competitive industry take a stance is something to marvel at and watch closely.
So there you have it! It's not the most complete list out there, but we think it's an interesting one full of important thought leaders to follow in the new year. Hopefully it's helped kickstart your new year in some way.
And no matter where you are in your business, if you hit any snags in your digital marketing, you could always reach out to us. At Multiverse Media Group, we know the challenges of starting and owning your own business. Connect with us and we can grow faster, together.