Last Updated on July 22, 2022 by James Castro
Ah, the tried and true disappointment of not having our expectations met. We've all been there.
You see an ad for a fast food restaurant's new, monster-sized burger with all of the glorious fixings. Or get swept up in a late-night infomercial for a new cleaning agent that will solve all of your home hygiene issues.
Only what usually happens is that the final product isn't quite what you were hoping for. And unfortunately the same can often be said about content marketing expectations vs the eventual reality.
That burger is probably a bit sloppy, not as photogenic as the ad, and will most definitely give you indigestion. And more than likely that new cleaning product has just bleached everything in sight in your house.
But when it comes to content marketing, you may just need to re-tool your approach and gain a fresh perspective. Check out these common content marketing expectations vs reality.
Expectation:
Weekly blogs and email newsletters are easy. I can use the same formula and structure each week.
Reality:
Your content is regular but stale. You lose subscribers because your emails are starting to feel more like spam.
Creating content shouldn't feel like it's mass-produced in a factory. Just checking the box on your content marketing will actually hurt your business growth, reach, and long-term marketing goals.
Any content you produce needs to be well researched, with the right focus keywords to enhance your SEO and the potential to climb search ranks. But more than that, it needs to be content that people (and potential customers) actually enjoy.
The main goals of content marketing are to build your own brand credibility, provide a great user experience, and gain viewer trust. There might be great blogs on your site that aren't read by many people. That doesn't mean the work won't eventually pay off. Think of it as an infallible wall of great content, as your content grows, the higher quality will keep everything else strong. On the flip side, one piece of bad content may create a lack of trust with visitors, causing them to dismiss anything you put out (and that means you're losing potential business!).
Expectation:
Content marketing won't take me very long. I can squeeze it into my regular workflow.
Reality:
You fall behind on your content calendar schedule, start taking shortcuts, and the quality of your content starts to take hits.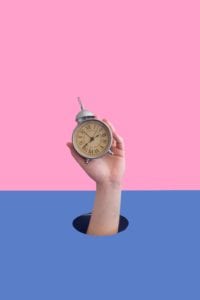 Ambition is not necessarily a bad thing. What is the old saying? Shoot for the moon: even if you don't make it you'll still land among the stars? High school yearbook sentiments aside, it fails to mention the chance you never even make it into orbit.
In any industry, it can be tempting to want to spread yourself too thin, but don't let content marketing take the hit. It takes time to create great content. Many companies and organizations have individuals, if not whole teams, whose full-time jobs are content marketing. Or they enlist the help of third-party agencies, like MVMG.
Content marketing is a full-time commitment. There's no quick fix to getting the best research for blogs, creating high-quality videos, and having a well-structured social media plan. On top of the quality of content, it still needs to effectively communicate the voice of a brand while staying on the cutting edge of trends in any given industry. None of which can (or should!) be squeezed haphazardly into your lunch breaks.
Expectation:
It's easy to crank out social media content, I'll just copy and paste across platforms.
Reality:
If your catch-all content doesn't fit any channel, your audience eventually dismisses it as unauthentic.
Platforms like Hootsuite and Sprout make it super convenient for companies to manage all of their social media accounts, and any respective content on them, all in one place. They allow you to organize your responses, view metrics on what works and what doesn't, and even schedule posts weeks ahead of time.
That's all well and good, but convenience can also breed bad habits. Even if you're not using one of those specific platforms, many social media platforms let you cross-post directly in-app. And sometimes that works – it's not always necessary to meticulously craft specific messages and content for every individual channel.
But it shouldn't be a habit. Social media content works best in conjunction with your existing content and business services. People should want to visit your website and invest trust in your brand. That means tailoring content specifically for channels.
http://gph.is/2b0PYtQ
Certain styles of video work better on Facebook than on Twitter. Your Instagram should be a well-curated space of stylish photos and quick clips. People are faced with so much content on a daily basis, especially on social media. If "checking the box" in casting a wide net of dull, carbon-copied content becomes a regular practice, don't expect to retain much trust or user engagement.
Expectation:
Better content and more digital exposure will bring more leads overnight.
Reality:
You lose patience and give up on campaigns before the real results roll in.
We see it time and time again with clients. A new ad, social media campaign, or series of blog posts fails to significantly gain any traction out of the gate. It can be frustrating when excitement builds over new ideas only to find that they're not quite landing at first.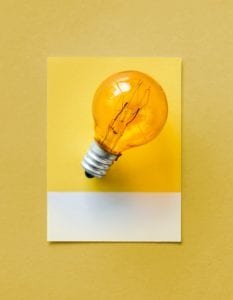 Patience! Often times great content marketing is about playing the long game. It takes time to build a solid network of great content. As that web weaves, your presence grows stronger. People begin to trust what you're putting out there and before long they're signing up for your email newsletters.
Next, they're retweeting a blog they loved, leaving a great online review, or planning to attend that great community event you've set up. Before long you will have gained them as a full customer. Eventually, those small leads can lead to conversions that will help your business grow. But patience is key. Let a campaign run its course and analyze the results to see what's really working or not working before pulling the plug.
Trust the process, and trust that putting out high-quality content on a consistent basis will put you on the road to better SEO performance, greater reach and brand awareness, and generally build more meaningful connections with your target audiences.
If you plan to do this on your own, make sure you designate an experienced team or individual to ensure your content marketing is the best it can be. Or enlist the services of a full digital marketing agency like Multiverse Media Group. Through powerful storytelling, we help businesses make meaningful connections every day. Your business is unique, and so are your stories. Let us tell you yours. It might be the difference in turning your great expectations into a reality.