Last Updated on October 24, 2017 by
What is SEO Video Marketing? Jacksonville SEO Experts Explain!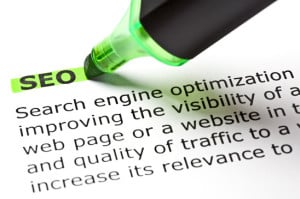 If you want to increase your online visibility and boost your website's SEO, you might want to try an SEO video marketing campaign. Spokesperson videos, customer testimonials and live event videos are just a few examples of video content produced with marketing in mind. Potential customers are clearly drawn to video content: A survey from Eloqua reveals that 46% of people would be more likely to seek out more information about a product after seeing it in a video online. Much like traditional web content, videos can also be optimized for search engines. Businesses of all sizes are harnessing the power of video content, using it to drive traffic to their site, increase conversions and enhance their online presence. Let's look at this marketing trend and see how it can help your company's bottom line.
What Is Video Marketing?
Video marketing, simply stated, is the practice of incorporating video into your content: web pages, email, search and more. It can be a great way to promote your business, but it involves more than just recording a quick video clip and putting it on Youtube. Video content should be engaging and informative: something that viewers want to share with others. When your content is shared widely, not only does your exposure increase, but your search results rankings improve too.
What Is Video Optimization?
Improving your website's SEO with video optimization requires knowledge of the latest search engine algorithms and best practices. Video optimization for SEO purposes usually involves incorporating relevant keywords into the video's title, summary and keyword fields. Beyond targeting keywords, a good SEO strategy will also involve sharing your content on multiple video sites, increasing your exposure and backlinks. Our online marketing experts understand how to strategically optimize video for the search engines, giving content a powerful boost in the Google rankings.
The Power of Video
The impact of video optimization on SEO is significant:
A study conducted by the Forrester Group revealed that websites using a good video optimization strategy were 53% more likely to rank on Google's first page of results.
In addition to driving traffic to your website from search results pages, an effective video strategy can keep visitors on your website. A study by Comscore discovered that websites with video content hold users' attention an average of two minutes longer than sites without video.
According to a survey by Aimclear, video listing in search results received up to a 41% higher click-through rate than their text-based counterparts.
Are you ready to join the 70% of B2B marketers who are currently incorporating video content in their marketing strategy? If you'd like to ramp up your online visibility and boost your SEO with video optimization techniques, contact us. Our team of professionals can help you take your video content to the next level and develop the right solution for your business.
You can't have a video marketing campaign without a video!