Last Updated on October 25, 2017 by
Okay, so you've found the perfect geographical home in the prime location for your office…now how about sprucing up your Internet real estate?
Today, local SEO (Search Engine Optimization) is crucial for small businesses just like yours. While it may be pretty obvious that choosing an ideal street location is a crucial decision for the success of most retail businesses, you must be made aware that it's really no different in the online world – we cannot stress enough times that it's imperative that you have an attractive homepage that is easy to find for prospective local clients and customers.
Here's the great news: Big search engines such as Google are increasingly personalizing search results based on the location of the individual searching – to call this a "big boon for local businesses" is something of a gross understatement, as you no longer have to compete with large conglomerates on search engines any longer. Thanks to algorithms such as this, it has become much easier for businesses to position their website in a way that will get them noticed by the search engines.
If you've decided you want to kick butt in local marketing, check out these butt-kicking local SEO tips:
Choosing Your Local SEO Keywords
From a general perspective, search engines act like virtual librarians, filing all your web pages, blog posts, images and videos in a massive library in cyberspace. Optimizing your website, to put it simply, is merely the process of telling the search engines where to file everything, so that when your potential clients or customers are searching for what you offer, they can find you easily. Just like your physical address, being difficult to find is a BAD IDEA.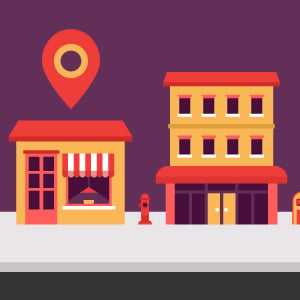 The first step of local SEO in small business marketing involves choosing the right keywords – or search terms.
The general rule for selecting your keywords consists of:
Ensuring they are relevant to your business
Establishing that there is a reasonable number of people searching for this term
Confirming that there is not a ridiculous amount of competition for your keywords
Knowing that your keywords represent good monetary value (people that search this item should be purchasers and not just browsers)
Choosing the right keywords is extremely important, and unless you are very familiar with SEO, it may pay to outsource this research to an SEO specialist such as MVMG. Further, if you are a local business selling local products or services, we can tell you that it's imperative your selected keywords include the name of your city or county; this will make you easier to find on Google's now personalized search results.
Use Video and Dominate Locally
If you have been following our blogs, as well as those for our subsidiary companies such as Green Screen Talent Now, you're probably aware of how much we stress VIDEO in today's online marketing. Video is King, long live video. As technology improves, the Internet is becoming increasingly video-centric and one of the best ways to dominate your local search rankings is to create high-quality professional videos that are optimized for your keywords. Video is 53 times more likely to make it onto the first page of Google than a regular text page and Youtube has become the 2nd most popular search engine!
Once you have established your selected local keywords, it's to your advantage to create a video about your selected keyword phrase that sees the most traffic – remembering here to include your keyword in the title, description and meta-tags for the video.
Optimize Your Website for Local Markets
There are several on-page factors that are critical in optimizing your website for local search. On-page factors are simply the elements that you control when creating the written content on your page, and usually consist of:
Title Tags
URL
Headings
Image Tags
Web Copy
Meta-Description
Physical Address and Phone Number
Title tags play a very important role in your local SEO campaigns when you title your pages or when you are creating a meta-title for your website, individual pages or your blog posts…so be sure to include your location keywords in your title. The search engines will also give you credit if you can use your location keywords in the URL of each of the individual web entities. Further, using your location in the headings of your content will also provide you "search engine kudos." (e.g. "Betty's Bakery – Best Bakery in Bakersville")
The way you write your copy on your page is also a factor; try and use your location keyword in the first and last paragraph of your web copy. (e.g. "If you're looking for the best bakery in Bakersville, look no further than Betty's Bakery!") If your page has any images, you should "alt tag" them with your location keyword. Lastly, make certain that your physical address and phone number are on EVERY page of your website – the best and easiest way to do this is include this in your footer.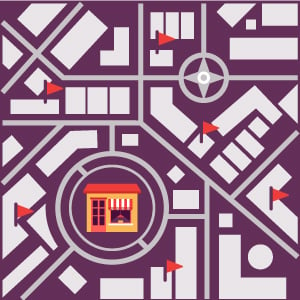 Other local SEO tips include:
Getting registered on local directories and websites (e.g. Yellow Pages, Foursquare, and Yelp)
Providing your location on your social media profiles
Encouraging, incentivizing, and accumulating reviews from your local people
By making sure you've implemented all these local SEO we've discussed above, you will be well on your way to being found locally, building a larger customer base, and kicking butt with local SEO.