Last Updated on October 23, 2017 by
How Google Maps Local Listings Affect Your SEO Score
As pros in local SEO services, we're here to tell you that from year to year, change is the one thing you can count on when it comes to local search results. Recently, there have been surveys which suggest SEO rankings are greatly dependent on platforms such as Google Maps, with the summer of 2014 seeing an even more dramatic shift with the release of Google My Business and, more importantly, the Pigeon algorithm update.
But Google Maps local listings has definitely been shaking things up on the SEO front, causing business marketing firms and publicity agencies alike to sit up and take notice as they plan their clients' strategies around these changing tides. Indeed, it seems that it's time to say goodbye to the Google Maps system as you may have once known it and time to welcome in a new and improved way of searching for a desired destination.
Marketers have begun examining the new Google Maps, which is changing the landscape for the way we optimize for local search. How will the updates to Google Maps impact local Search Engine Optimization initiatives? With a few basic changes to the appearance by way of an updated color scheme and icons plus expanding the size of the map to fill an entire screen, there are alterations to the new Google Maps that will likely have an impact on local SEO.
Removal of the Left Hand Navigation
…and What it Means for Search Engine Optimizers
Where we once saw markers "A-J" popping up on the map and the left side of the screen as the only form of ranking results, ranking order on the new map is displayed very differently; listings displayed by top reviewers allow you to find new places based on recommendations, while circles display the best places and businesses based on reviews specific to the people within your Google+ social realms. A third option of discovering places within the map can be found by clicking "Go to list of top results," which is an option most similar to the aforementioned left side navigation removed from this design.
More Emphasis on Reviews and Ratings
We have been stressing that "content is king" for quite some time now…and while that still rings true, the world of Google local SEO makes it clear that here, reviews are king. When clicked on, the typical red markers hovering above the search results display red star ratings, which are now present on Google+ pages, search results and on the map itself. The most important piece of advice we can give with regard to your local listing on the new Google Maps focuses on the importance of acquiring reviews – without the left hand-related search column, one of the only differentiating factors that users will have to rely on is the amount and quality of your business' reviews.
Google+ Local
Even more prominent in all this is the need for Google+, a platform that was proven to be much, much more than just a passing fad. In fact, the need for a Google+ page is actually more relevant to online marketing now than ever before – you see, Google has made it clear that the more you use the new Google Maps, the more accurate it becomes in acting as a guide for your search results based on previous ratings and reviews, all of which are collected through Google+.
Personalized Maps for the User
Talk about tailor-fit! The new Google Maps are built specifically around each user, so not only does it pull results based on ranking factors such as search popularity, reviews and your location – which SEOs work tirelessly to improve – it also focuses on search history and personal preferences.
Google's Local Search Engine Algorithm Spreads its Wings
This algorithm update is quite different from the earlier Penguin and Panda updates in that the focused intent of Pigeon – as this new variant is known – is to present searchers with more relevant, quality local search results. That said, it is absolutely vital for you to understand what this update involves, how it could impact your business' search results and what role you can play in maintaining or improving your local listings to meet the conditions of the new update.
Put as succinctly as possible, this new Pigeon algorithm update returns the user experience to the basics in terms of ranking local search results. In other words, for Google web search results and Google Maps search results, Google has placed more emphasis on traditional signals such as keywords, page quality and domain authority in presenting the top local results for searchers.
How does this affect your business' local search results?
To begin with, you will notice a change in the amount of Local Business Results Listings – typically, Google provides the top seven to 10 most relevant local businesses based on a search query, but with the Pigeon update, only three to four businesses will appear. In addition to the change in Local Business Listings, you will also start to see more local directory sites a la Urbanspoon, TripAdvisor, OpenTable and Yelp moving up in Google's organic search results pages.
Page one listings for local business-related search results will "hold their own" amidst Google's local "carousel" results, but many businesses will find that they've lost their organic page one results to these local directory sites.
Tactics for Better Rankings in Google Local
Let's make this clear: Getting your business and its website into more listings – in a consistent fashion – is a very good thing. Somehow, someway, this seemingly obvious notion has gone by the wayside in many local optimization recommendations – either that, or it's so obvious that no one feels the need to mention it. Whatever the case may be, we're going to break down this tactic into steps you should take when considering your local SEO strategy.
1. Do Lots of Searches Related to Your Business and Region
You're seeking results that show competing or closely-related businesses, so get creative in your searches.
2. Identify a Handful (or a Few Dozen) Businesses That Consistently Get Top Rankings
Consider building a spreadsheet and tracking these to identify them or start with a "gut feeling" and expand later in the process.
3. Go to the Local Business Profile for Each
Instead of clicking the name of the listing itself, follow the links to the reviews about each of your competitors' businesses. You will discover a page with information about the business, reviews and lists of data that Google has compiled about them.
4. Click on the Links to "More About this Place"
This section of the business listing exposes brief snippets, titles and URLs where Google has found relevant information pertaining to the business; consider this your proverbial gold mine for discovering listing sources.
5. Go to Those Sites and Get Your Business Added/Updated
This is where the Google Maps algorithm plays a part: It relies on not only the number of listings, but the sources' quality and consistency between them. Your goal is for every listing to perfectly match one another – right down to the suffix on the reservations phone number and formatting of your suite number. In addition to the potential local ranking boost, a majority of these sources offer the potential to earn links. Even if you find yourself not that interested in the local results themselves, this is an ideal way to get some good quality, trusted sites linking to you.
6. Repeat Steps Four and Five for the "Reviews" and "User Content" Sections
If you're salivating for even more sources, look at where local listings come from on other competitors and/or go back to the business listings page in Google Maps/Local, and choose from the "reviews" and "user content" sections for even more potential spots. For now, we recommend playing it safe and spending a few hours to get about 50 to 250 listings correct – trust us, Google will reward you with local rankings and high-quality traffic.
Keep a close watch on your analytics over the next few weeks. If you notice a significant drop in organic search results, reach out to Multiverse Media Group, a trusted SEO agency, to discuss opportunities for improving your visibility.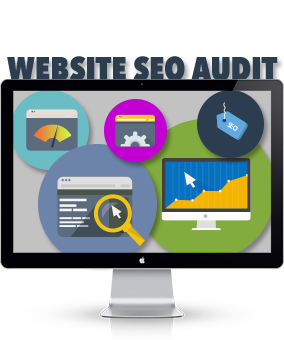 Want to Find Out Your SEO Score?
Use Our Free SEO Site Auditor Tool!!
Simply input your website's URL and primary keyword, and this little SEO app will give you a near instant SEO grade based on your on-page and off-page SEO factors.