Last Updated on October 23, 2017 by
Multiverse Media Group continues to be an industry leader in media and marketing solutions for business growth, dedicated to a mission of creating connections that LAST. As we move into spring of 2015, we will remain 100-percent committed to offering results-focused video, website and marketing tactics that not only educate and create brand loyalty for our clients, but that convert visitors into customers and keep them way ahead of their competition.
Amongst the multitude of topics we've covered in our blog area here on MultiverseMediaGroup.com, an ever-popular one referred to by many of our clients has been local search engine optimization. Due to this popularity, we have decided to dedicate the first blog of March 2015 to an "ultimate guide" for local SEO and related marketing tips…so sit back, carve out some time and learn what local search can do for YOU.
So, what is this "local SEO" and why is it something EVERY local business needs to be aware of? The big picture is simply this:
Prospective Customers are Looking for Your Business Online
Local SEO makes that connection happen with local search. Here's the bottom line, before we get into anything else: If you're a business owner, optimizing your local search listings brings loads of brand new customers to your doorstep.
In this guide we'll explain:
What Local Search Entails
Whether Local Search is the Best Marketing Option for Your Unique Business
How to Implement the Best Local SEO Practices to Drive the Maximum Number of Customers Your Way
The Potential to Attract New Customers via Local Search is Enormous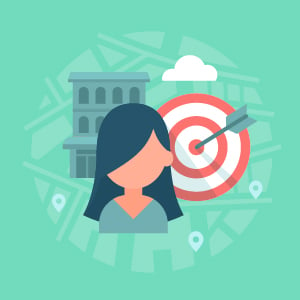 As you're probably already aware, the way we interact, buy, and research in our local communities has forever been changed by Google, Bing and other search engines; today, Google alone reports more than 100 billion searches per month globally, and of those searches:
FOUR BILLION desktop queries per month in the U.S. alone boast LOCAL INTENT.
FIFTY-PERCENT or more of mobile queries boast LOCAL INTENT.
Roughly 15 to 20-percent of all searches are mobile.
That means that SEVEN BILLION unique local searches per month on Google in the United States, with Google, Yahoo! and Bing all challenging traditional print Yellow Pages and, in many areas, exceeding its usage as the preferred method for discovering local businesses and obtaining local information. Further, as of March 9, 2009, Google began showing local results for generic queries – meaning that Internet users no longer needed to include any city or geographic elements in their search in order to be shown results that were deemed "local" with regard to their location.
There are approximately SEVEN BILLION unique local searches per month on Google in the United States.     -MOZLocal
If these statistics weren't enough to wake you up and spark your interest in local search engine optimization and related marketing techniques, consider the mobile search factor: This area is absolutely exploding, with leading research and analysis firm BIA/Kelsey predicting that mobile local search volume will surpass desktop local search volume in 2015.
What does this mean for your business? Depending upon your business model, your marketing budget and your resources, local SEO may be the right match for you. Multiverse Media Group can help your local business get started building and improving its local search engine presence, and if you find yourself overwhelmed by the local SEO landscape, help is literally right at your fingertips.
Conceptualizing the Online Landscape
In order to truly succeed in local search marketing, your business will need to actively engage in both organic and social media efforts…but we have found that not every business should focus on the same mix of techniques to achieve its goals. If your business happens to sell products or services to a demographic located in your immediate area, optimizing for local search will almost always be the right road to take. With both Google and Bing indicating that over 20-percent of all desktop search queries are local in nature, these percentages will only increase in the coming years.
What are the main factors that influence whether local SEO should be your primary focus?
Age of your website
Whether or not your company employs in-house staff to handle online marketing
Physical location of your business
Here's another fact you should be familiar with if you've read any of our previous blogs or even spoken with other business owners over the past few years: The key component of any small business' marketing strategy is to effectively position its brand in search engine results. Below, we outline some tips for local SEO success, along with some additional "action items" for successfully implementing them.
Local SEO Tips for Small Business Success
1. Properly Optimize Information on Your Website
Do we really need to tell you that your website is your company's most important and valuable online asset? Ensuring that it is "properly optimized" to appear high within search results is key here, so take care to:
Register a domain name that reflects your business type and its location (for example: "BillysBakeryNYC.com"). A brand name (MyBrand.com) will eventually rank locally, but will take longer.
Add specifically chosen keywords on your pages, in the titles, meta description, alt tags, etc. that identify with your business, its services and its location.
Make sure your website has basic conversion goals and is properly optimized as such.
Include as much about your local area as possible in your website copy to further associate your business with the nearby vicinity (for example, note what town you're in, what sports team happens to play across the street, et al).
2. Secure, Build Out and Update Your Business Listings on Local Websites
As experts in Search Engine Optimization, we can tell you that one of the most effective ways to boost local SEO is to ensure the availability and consistency of your business' listing information across a plethora of third-party sources. Why? Because Google and other search engines routinely scan these sites to develop a stronger understanding of the local web – and your business. When your business isn't listed, or the information that IS listed is inaccurate, inconsistent, and/or incomplete, there exists a risk of diminishing or negatively impacting your business' placements in search results. As such, you should:
Search leading local listings websites, ranging from Dexknows, Facebook and Google to Yelp, YP and Yellowbook to ensure that your business is listed, that you have "claimed" your listing and that the business name, phone and address posted are

consistent and accurate

. This is one of the most tedious and boring aspects of local SEO, but definitely one that bears the most importance. This service of creating/optimizing directory listings is included in every local SEO campaign we handle.
"Build out" your listings with photos, videos, website URLs and other key information to make them more informative and eye-catching to potential clients/customers.
Ensure that your business is listed in the appropriate categories so it can be properly optimized; here, relevant keywords within the business name can help, as well.
Create separate listings for each of your business' locations – if there's more than one – on your website to boost the visibility of both your brand and each of your stores.
3. Develop Media Assets and a Content Marketing Strategy
There are several types of valuable and unique media assets that can be created and widely shared to attract local traffic. White papers, e-books, infographics, case studies, how-to guides, question and answer sessions, photos and more are all aspects of what is called "Content Marketing". The two most recommended content marketing strategies are consistent blogging and creation of professional videos.
Consistent business blogging gives you valuable assets that are easily shared and promoted, and if properly optimized, boosts your online visibility for the keywords and search strings you want to be found for. But blogging for your business is so much more than just garnering more web traffic.  It creates brand trust and establishes that you are an authority in your field.  It gives a humanizing voice to your company and allows you celebrate new milestones, promote special events and occasions, and educate your local community on what you feel they should know.
Another one of the most invaluable aspects of content marketing is video. YouTube has become the second largest search engine in the world, boasting an average of 3 billion searches a month. Your professionally produced video content should be engaging and informative: something that viewers want to share with others. When your content is shared widely, not only does your exposure increase, but your search results rankings improve as well.
4. Ensure an Appropriate Link Strategy
Playing a vital role in your business' SEO visibility is the process of adding links from your website to other related websites – and vice-versa. Why? Because they help to establish the authenticity and credibility of your business. At any rate, always:
Consistently share links to your website via your Facebook, Twitter and other social media channels and encourage others to pass along the info as well.
Include links to your website in email newsletters and other updates to customers.
Share links to other non-competing, but still relevant, websites. Google sees link sharing as natural and authentic, and can help boost your website authority.
Host or sponsor local events or provide discounts for neighborhood students, then encourage neighborhood businesses, the local Chamber of Commerce, charity organizations and other partners to link to your website when discussing those activities.
Create a local directory of community resources including local favorite restaurants, shops and cultural attractions, thus providing an opportunity for you to link out to others – and for them to return the favor. We even suggest starting a blog in which you can discuss the neighborhood your business resides in, while linking to businesses and places of interest.
Be sure your linking strategy is authentic in that you know why you are linking to a certain entity, and that there's relevance to your business.
This linking strategy goes hand in hand with our next tip:
5. Create A Back-linking and Promotion Strategy That Works for Your Niche
Media and high-profile sites sharing your business' content can result in a long-term positive impact on your business' search results. For example: an ebook or video tutorial created by a local bakery and shared by MarthaStewart.com would appear high in its search results, and it's coverage like this that can drive even more business to your brand…especially because it's coming from a reliable third-party source.
To this end, a primary action should be taken on your behalf, which is to develop relationships with local media and bloggers by encouraging them to take advantage of your products or services. If you're the owner of a restaurant, send over your most popular dish to your city's local foodie blogger…or email a local news outlet your blog about a charity event that you're sponsoring that will benefit the local community. These publicity efforts result in sharing your positive articles and videos, and even them creating other types of coverage that will remain highly visible in search over the long-term period – all the while boosting your brand's reputation.
6. Encourage and Respond to Online User Reviews
Whether they are positive or negative – interestingly enough – user reviews help build your business' visibility in local search results…and so does your engagement in responding to them. However, as a small business owner, you need to ensure the reviews themselves always come from an external source. Specifically, your actual customers -not you on their behalf.  To this end, you should always:
Encourage your clients/customers to leave ratings and reviews of your business if they have been satisfied with your work; whether it's a simple email after a service is rendered, a flyer during the checkout process or a callout on your website, the more positive, authentically-confirmed reviews your business receives, the more prominent it will appear in search – both via search engines and the local review sites themselves.
Provide customers, as part of your encouragement process, with a variety of sites to post reviews to so the spread remains diverse across multiple key local sites.
Be proactive about responding to all types of user reviews. We understand that negative feedback about anything we do isn't normally met with glowing admiration or respect for the person who left it, but if the post is positive in nature you should thank the customer for their feedback and encourage him or her to use your services again.
 Never post false reviews – whatever you do! When discovered (and they usually are because they're transparent) you will either lose your visibility in search or your visibility will be of the variety you're not looking for…believe us.
7. Engage Regularly via Social Media
There's no getting around this: Social media platforms are here to stay and aren't going anywhere in the foreseeable future. Social media pages play a formidable role in local business' visibility in search results as the more proactive your social media strategy, the higher likelihood your pages will attract followers…and in turn, appear within search. Isn't that what you want and what we have been stressing through this whole blog? In so doing:
Develop a strong social media presence and strategy that engages customers via Facebook, Twitter, Google+, Pinterest, Instagram and other popular platforms on a regular basis.
Be sure to respond to those reaching out via social media with questions or feedback on their orders.
As of January 2014, 74% of online adults are actively using social networking sites like Facebook and Twitter.    -PewResearchCenter
If You're Going to Do it, You Might as Well Do it Right
The essential point we try to hammer home to potential clients is that you can't fool the nerds at Google: Everything you do, both on and off your site, should be working toward the end goal of making your user experience awesome, not trying to "fool" Google into placing your company higher on search results pages. Every day, we help businesses like yours to take on a more strategic, relationship-building approach. If all these aspects of local SEO are done well, you'll dominate your local competition with your online presence.
At Multiverse Media Group, we're here to help. We realize that most local business owners don't have the time, energy, or expertise to truly do a local SEO campaign justice. Learn more about how we can help – in part or in full – with your local business growth.