Last Updated on June 25, 2019 by Ian Mikrut
Discovering the best CMS for your needs is probably the last thing you want to be worrying about as a business owner. We get it – you're busy and you have a lot on your plate. From day to day operations to interacting with customers, from taking care of finances, and even sneaking in time for your personal  life, running a business is a full time job and there is no room for any more tasks.
But somehow… amidst your full time schedule, you have found yourself here, probably from our other post How to Create a Business Website in 4 Easy Steps. Clearly you are interested in your online presence and how you can go about improving it, so congratulations on that! Too many businesses leave themselves to Facebook and choose not to invest in a website in their very own corner of the internet that you can truly claim belongs to you. You know, something that doesn't belong to Mr. Zuckerberg.
Fortunately, you recognize the value of investing time into your new website that belongs to you. The next thing we need to do here is introduce you to the CMS and how it will help you manage TONS of information without investing a lot of your valuable time. After all, that's one of the biggest perks of a CMS – to manage your content – and do it in a fast and efficient manner.
Below I'm going to outline each of the most popular CMS platforms out there, break them down for you so you understand their strengths and weaknesses, and finally do a comparison of each one at the end. So without further adieu, let's begin our journey!
What is a CMS?
Before we start comparing these CMS platforms, you may be asking yourself, "Well what the heck is a CMS exactly?" Well good question, so let's cover that now! CMS stands for Content Management System. The name is pretty self explanatory, its purpose is to manage your website and the content within. CMSs are able to manage website pages, blog posts, users and their permissions, important documentation, function as an e-commerce solution, and even perform as a multisite for big business franchises! Sounds cool, right? Oh, and one other important thing to mention… you don't need any coding experience to manage your site on a day-to-day basis. Awesome!
So don't be afraid. Gone are the days of static HTML sites, dreamweaver as our only answer, or using Angelfire. This is 2018, so let's act like it!
Choosing the best CMS: Which one is right for me?
Now that we're up to speed, it's time to overview the most popular CMS solutions out there. There are tons of them at your disposal, and more coming every day, but only a few out there are worth mentioning as they have been around long enough to create somewhat of a cult following for themselves. This is an awesome perk to have since these passionate users spend lots of their free time helping to improve the platform itself – from small bug fixes to helping to improve security – this ends up helping all users – users like you!
So let's start with the first one on our list…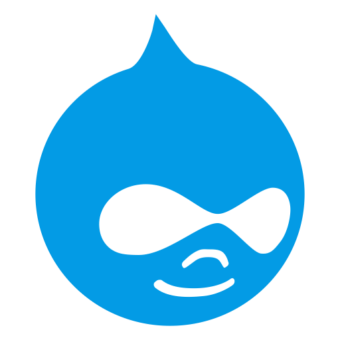 Drupal
Drupal is probably the baddest, strongest, and most robust boy of the bunch. Lots of enterprise level businesses use Drupal – from healthcare and higher education to media and government websites, this CMS is a total beast. With this amount of power comes great responsibility (as well as development experience). Not only is this one a bit over the top for a small business, but smaller marketing agencies will even shy away due to the steep learning curve.
Pros:
Drupal is open source. Remember how I mentioned above how these platforms would have a cult following? Well this one definitely does and thanks to their open source platform, it's super easy to contribute to updates and bug fixes. Why is this good for you? These updates that keep you safe are always being applied. Monthly, sometimes weekly or even daily. Again, open source is an awesome perk as the work never stops and improvements are always moving forward.
Drupal is modern. Drupal takes a modern approach to how they arranged their platform. This makes it easy for any developers you want to bring in to do any crazy customizations outside of your skillset. Since the documentation and community are full of knowledgeable information, your developer of choice should have no issue thanks to Drupal's clean cut, organized codebase.
The community is spectacular. I know, I know… I keep mentioning the community… but it's such a strong suit that it deserves its own bullet-point. If you have any questions on a beginner level, the Drupal forums are full of knowledge base articles and people willing to help on a whim. They're known for being friendly and explaining how the platform works in an easy to understand fashion. Not to mention the videos and tutorials that are out there… it's just awesome.
Cons:
Website setup can be a pain. Getting started isn't exactly user friendly. In fact, it can be downright obnoxious and overwhelming. Especially for someone who isn't interested in being a part-time developer just to get started, this isn't easy and does require someone to do this for you. Some hosting providers will have a deployment method for Drupal, but just keep this in mind if you're considering diving into this one yourself.
The plugin (or module) market is a bit bloated. When you eventually find yourself needing some additional expansions for your website, you'll find yourself here in the Drupal module marketplace. So go ahead, put on your water-wading boots… because the plugin market here is full of abandoned or duplicate plugins that can be annoying to sort through to get to the quality plugins that are updated on a frequent basis. It isn't such a big deal though, just make sure you check the reviews, how many times the plugin was used, and how often the developer pushes out updates.
Built with the developer in mind. Yeah, not built for the busy business owner. Remember though, the point of Drupal is to do some crazy enterprise stuff, so this is why.
Review Points:
Installation – Drupal's installation is not the friendliest; this may require you getting someone to help since, you know, you have better things to be doing!
Ease of Use – Overall, not great for someone with next to zero development experience. This platform was built with the developer in mind, so even doing some of the most simple tasks require a bit of code wizardry.
Scalability – Drupal was developed with scalability in mind. Lots of large business that are very content heavy use Drupal thanks to its ability to manage content and scale up with ease. One of my favorite examples of a massive Drupal site would be this one.
Customization – Customization in Drupal is just as great as the scalability aspect. Since everything can easily be custom developed with ease thanks to the squeaky clean codebase, any custom integrations or plugins can be easily achieved.
Third Party Plugins – The plugins (or modules, as Drupal likes to call them), are readily available for just about anything you can think of, so you should have no issue finding something prefabricated for your needs.
Third Party Themes – Themes are just as prevalent as the modules mentioned above. In fact, the amount of themes available are up to par with the number you will find with Wordpress… which is a number no one can count.
SEO – Out of the box, Drupal is extremely limited on SEO capability, if any at all. Luckily there are many modules out there to pick up the slack. This isn't exactly on the easy side to set up and integrate, but it's possible!
Security – Security is fantastic. Thanks to the open source community and those dedicating time to fixing bugs and finding vulnerabilities, Drupal has constant security updates which keep it water tight and a great choice if security is a concern.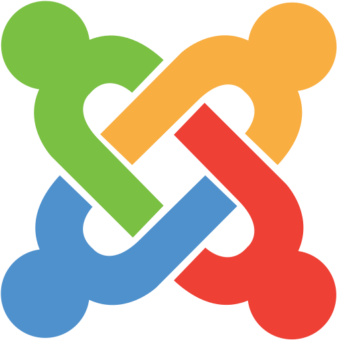 Joomla!
Joomla! is one of those CMS platforms that people like to consider "the middle ground". What that means exactly is it's somewhere between Drupal (being the most difficult) and Wordpress (being the most easy) in order to get set up and running. Personally, I feel like Joomla is just easy enough to get started, but there are quite a many small annoying bits that take some figuring out.
Pros:
Media Management. Managing your media within Joomla is a pleasure. All media can be organized by category and put into custom folders to keep everything properly organized.
Multilingual functionality out of the box. Without using any third-party extensions, multi-language functionality with Joomla is probably the easiest out of the bunch. Since this was built in by the Joomla team, the support is second to none and is consistently evolving with new languages and functionality.
Security. Security within Joomla is fantastic, but definitely on par with the other guys. Like the others, there are vulnerabilities, but there is a dedicated team always working and pushing out consistent updates.
Cons:
Somewhat of a learning curve. Those coming from other CMS platforms could find this to be confusing at first due to its one-of-a-kind environment and way of organizing data. The most simple tasks can take quite a few clicks or "tricks" to achieve… some being not so obvious.
Review Points:
Installation – With Drupal continuing to be our gold standard of difficulty here, this one isn't quite that bad… but for the regular Joe, it's still not a very straight-forward experience.
Ease of Use – Joomla! has a famous learning curve that everyone talks about. At first, the environment can be a bit confusing on how everything is organized, so making simple edits can take much longer than necessary. Luckily though, Joomla has wonderful documentation that will ease the pain a bit… that is, if you have the time to read it.
Scalability – Joomla! is a great choice for extremely large websites that have many users and tons of content.
Customization – Easy enough to find the already available plugins to get done what you need. If you need something custom, your personal developer will not have any troubles due to it's squeaky clean codebase.
Third Party Plugins (or extensions) – Although the size of the marketplace isn't as huge as Wordpress or Drupal, you will more than likely find what you need to easily add function without doing any custom development.
Third Party Themes – Looking for a custom theme to match your business personality? You should have no problem. The only problem you may have here is deciding on which great theme you will use for your new site.
SEO – Out of the box, Joomla could use a bit help on the SEO front. It will take a few tweaks in the root directory as well as downloading a plugin or two to achieve the results you want, so just keep that in mind if an easy-to-use SEO solution is important to you.
Security – One of Joomla's issues with security relates to the third party extensions. There have been cases where the market contained a few malicious bits of code within the extension that opened up a few back-doors and caused a bit of issues. Other than that, Joomla is as solid as the other big boys here. The best thing to do to keep your site safe from baddies would be the obvious: stay updated, use only trusted extensions, and keep your passwords long and hard to crack!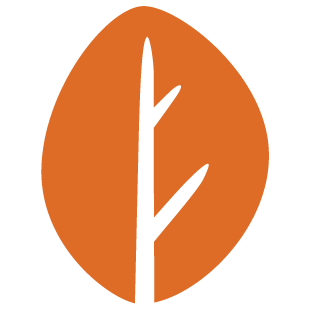 October CMS
October is the new kid on the block. This CMS is still in its infant stages since it's first official stable release was only July, 2016. This CMS taunts the tagline "Going back to basics" which can be a good thing from a developer's point of view… but for John Smith the business owner, this is not a very good option as coding is essential to get up and running… and even general maintenance.
Pros:
Lightweight and modern. Without getting fancy with my words, this CMS is built on a very modern scaffold that is fast, secure, and scalable.
Vast plugin marketplace. As of this writing, there are thousands of incredible plugins within the marketplace that are beautifully developed. Unlike Wordpress, the October plugin market requires all plugin developers to go through a rigorous plugin review system that checks for quality, purpose, and security.
It's fast and secure. Website loading speeds with October are some of the best thanks to the "no bloat" aspect of the framework. Also since this was built on Laravel, the security is top notch.
Cons:
Not as user friendly as Wordpress. In fact, it can be downright scary for a front-end user to access and do something simple… like building a new page, or modifying their menu.
Still very infant compared to the big boys. With that comes limited community information and support groups. As of now, the best way to solve issues is getting directly in touch with the developers and discussing.
Review Points:
Installation – Downloading and installing October was once a total pain and it has definitely become easier, but this still isn't as straight-forward and easy for the average user.
Ease of Use – Ease of use for a regular Joe is not that great. The CMS was built with the developer in mind, so don't expect an easy to use or obvious interface. This is basically an organized IDE, so if you were looking for a user friendly back-end, this isn't quite it.
Scalability – October is still young, so scalability is still up in the air. If you're looking to grow a large business with heavy media usage and possibly even multisite capabilities… I would stay away from this one for now until it matures a bit longer.
Customization – Customization is where October shines its brightest. One of the perks of this CMS is how it's built on the Laravel PHP framework. This allows swift, custom development using the most modern scaffold available today.
Third Party Plugins – Due to October being the young kid here, the plugins are at a lower number, but the quality of these plugins are phenomenal. October takes the Apple App Store route and reviews each and every plugin thoroughly to make sure they meet a certain set of requirements. This keep the plugin market clean and free of malicious garbage plugins.
Third Party Themes – Themes are also readily available, but at a lesser amount than the big guys. This could be a good thing though. These are also thoroughly reviewed and checked for any suspicious code.
SEO – SEO is built into this CMS, but it's highly recommended to grab one of the big SEO plugins available to put the icing on the cake. Once you do that, it's easy to optimize your pages and add descriptions.
Security – I'm going to mention Laravel again which equals awesome security. Of course, this CMS is only as good as its user, so if you're using strong passwords you will have no issues here as the codebase is about as secure as it gets!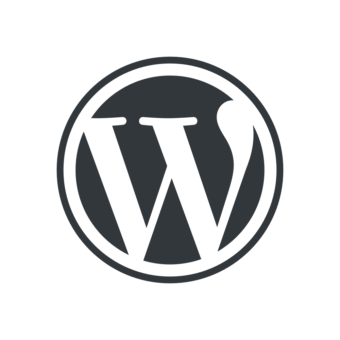 Wordpress
For many people and businesses out there, Wordpress is the best CMS for their needs. Reason being, Wordpress has the largest market share out of all CMS platforms out there because of it's extreme ease of use. As of this writing, Wordpress powers about 30% of the entirety of the internet, which is massive compared to any other platform out there.
Pros:
The most beginner friendly CMS ever. Wordpress has mastered the art of being the most easy to use CMS platform of all time. Even for absolute beginners with no coding experience, it's easy to get a website up and running with the easy to use and intuitive user interface.
Wordpress themes and plugins are powerful and plentiful. The Wordpress core itself is pretty powerful out of the box, but what if you want more? This is no issue since they have the largest plugin and theme marketplace of all time. Within the plugin market you will find plugins for just about every function or integration you could ever think of. Regarding themes, there are literally hundreds of thousands of themes for you to choose from that are designed with everything from e-commerce to a simple blogger in mind.
Security! Wordpress core is built with security in mind, not to mention the frequent updates to keep the evil hacking baddies at bay. It's not secret that with a large market share like Wordpress has, it's more vulnerable to attacks. Luckily security is second-to-none, so as long as your site is kept up to date with the latest security patches and your passwords are complex, you will have no problem keeping the monsters at bay.
Wordpress is also open source! Not only is it open source, it's also free to use! Like Drupal, collaboration is welcome from all developers! This keeps the platform alive and well for a very long time.
Multisite functionality is pretty awesome. Wordpress multisite functionality and even multi-network are pretty awesome built-in features Wordpress officially supports. This is a great solution for franchise businesses or anything of the like.
Cons:
The theme and plugin market can be bloated. Same with Drupal, the market can be riddled with lots of outdated plugins and themes, some being quite spammy and a small number even creating some security vulnerabilities.
Customization can be a pain. Unless you're a seasoned developer, doing any sort of customizations can be quite a headache. Luckily there are a few frameworks out there like Genesis who help ease the pain.
SEO isn't that great. Out of the box, Wordpress requires a bit of help. Luckily in the marketplace lies quite a few plugins to fill in the gaps.
Vulnerability. I know I mentioned security above as being well done, but it's also worth mentioning here if you do not use best practices. It's important to remember that since Wordpress is open source and powers a massive percentage of the internet, not to mention the documentation is free for anyone to view, evil hackers are always trying to break the latest and greatest Wordpress build. As mentioned before, stay up to date and use secure passwords!
Review Points:
Installation – Definitely the easiest installation of the bunch. Have you ever heard of their famous five minute install? 
Ease of Use – Ease of use is key to why they have over 30% market share when it comes to how many sites on the internet are powered by Wordpress. The number is astronomical and will only continue to grow. This is the core reason why businesses small to large choose Wordpress over the rest.
Scalability – Scalability is incredible. Wordpress can function as a micro site for a small startup and grow to a level compared to that of a franchise. Thanks to the multisite capability built into the core – and not multi-network – the sheer amount of growth Wordpress can achieve is second to none.
Customization – Customization is debatable. Wordpress seems to have their own special way of handling PHP, but once you master their recipe for development, the ability to customize every aspect of Wordpress can be achieved.
Third Party Plugins – One of the largest plugin markets probably ever. If you can think of an integration you need, it's probably out there. But with this comes one caveat: lots of plugins in the market who are depreciated or just terrible quality. The best rule of thumb with the plugin market is utilize the review system, do your homework, and only install plugins you absolutely need.
Third Party Themes – Themes are plentiful and easy to acquire. There are so many options out there, you may even find it overwhelming. Like the plugins, lots of themes out there can be bloated with extra bells and whistles that can be unnecessary and render slow loading times. Best thing to do here is also research the theme, the developers behind the theme, and choose a lightweight, modern design.
SEO – Wordpress is famous for being built with SEO in mind. In turn, this gives sites the advantage over other CMS platforms from the start. Paired along with some of the top plugins like the Yoast SEO plugin mentioned above, you will end up with a site about as optimized as you can possibly get!
Security – With high market share comes great responsibility! One of the issues Wordpress faces are the number of brute force attacks these sites endure on a daily basis. Reason being is the market share is massive, so it's worth it for hackers to target Wordpress sites only. This isn't saying the security is terrible because that isn't true at all. My point here is if you were to ever slack off when it comes to password strength, this isn't the CMS to do it. Keep your passwords long and strong and you will have no problem!
The Best CMS: A Higher Level Comparison.
Now that you have made it this far down, you're probably overwhelmed with information! No problem, that's why this chart below should quickly outline what the best CMS will be for you and your business.
✔ – Easy and Straightforward!
✘ – Not Easy, or just complicated.
CMS
Installation
Ease of Use
Scalability
Customization
Plugins
Themes
SEO
Security
Drupal
 

✘

✘

✔

✔

✔

✔

✘

✔

Joomla!

✘

✘

✔

✔

✔

✔

✘

✔

October CMS

✔

✘

✘

✘

✔

✔

✘

✔

Wordpress

✔

✔

✔

✔

✔

✔

✔

✔
The best CMS for us: Why we use Wordpress.
Can you guess what we consider the best CMS for us and our clients here at MVMG? You guessed it…  and not because of the title above… Wordpress! If we compare the other CMS choices out there, they all just don't quite fit our needs. What we wanted was a well-rounded solution for our clients which include ease of use and moderate control of their content. If we sit down with a beginner client after our web design is complete, we are able to walk them through the Wordpress basics in under an hour. All usually walk away impressed with how easy it is to login, make a few updates, and get on with their lives.
We also love our franchise clients. Thanks to the Wordpress multisite functionality, we are able to construct an incredibly powerful solution to their franchising needs. If you compare this feature alone with the other guys, the ease of use and overall polish is second to none.
Questions? Get in touch.
Comment below, give us a call, send an email, or even head over to our website to check out our website design services today!