Last Updated on April 8, 2021 by James Castro
Franchise website design is a bit unique and requires some additional thought that normal blogs or sites simply don't require.
Typically, you want to have a main site for general info about what your franchise does or sells– But also, you'll want to have sub-sites that franchise owners can access to update their own unique content on their own. This process has many considerations from security, website speed, management, and more.
Check out our tips below to help you better understand franchise website design considerations and what to do about them.
6 Franchise Website Design & Development Tips
1) Use a Content Management System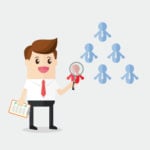 My very first suggestion is this: Use a Content Management System! If you're not sure what a content management system is, it's a web application that allows systematic control over different areas of content within a website or websites.
In other words, an author can write pages, while an admin has full control– among others.
On the subject of Content Management Systems, it's no secret that our favorite CMS is Wordpress. There are many reasons for this, but in context of this article, the reasons are mostly: ease of use for end users & WordPress Multisite which we'll cover in the next point.
Bottom line is this, you need a system of controlling your web pages. Static pages, SAAS website builders and the like simply will not do. You need something that can start with you as a small franchise operation and scale up to national or international with ease.
2) Use WordPress Multisite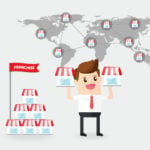 So, let's assume you're using WordPress already (or are going to), the default configuration of WordPress isn't enough to manage multiple locations or territories easily without having to make new installs, setting up domains, copying themes, plugins, settings and such.
Fortunately, this is what WordPress Multisite is all about!
Essentially, WPMS (WordPress Multisite) adds the ability to house multiple sub-sites within one dashboard. Each of these can easily use the same name in either sub-domain or sub-directory fashion or each can have its own unique URL. For the franchise, the most common would be sub-directory as in my-franchise.com/location1/ and my-franchise.com/location2/.
The best part and the reason for this recommendation is that this can be set up so that any major design changes like colors, logos, menus, and more can be pushed globally, provided the theme was setup properly.
Doing this allows your franchise corporation to have global branding control while allowing franchise owners to set their own unique content. This saves you time and ultimately money.
3) Ensure Your Themes Are Designed For Franchise Use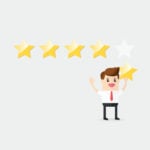 The heart of your franchise website design project will be your theme. This is the core set of files that your CMS uses to frame out your content and give it a look at feel.
The design itself will/should be unique to you and only your. No cookie cutter solutions here. You need a unique design that moves your brand forward.
Additionally, though, there are some considerations to make for franchises that most website users won't experience. Mainly this is areas of content or style you would like to lock down for branding purposes.
In most themes, you'll have an area to upload your logo, change your colors, etc. But, do you really want a franchise owner with the ability to change these things? Probably not. What needs to be locked and what is allowed for owners to change is a conversation to have, but inevitably there will be things in both categories.
This means your website theme will likely need to be custom coded and these franchise design considerations need to be implemented. Unfortunately, this isn't as cheap as grabbing some pre-made theme, but your franchise is worth it, right?
Remember that not all code is created equal!
4) Ensure Plugins Are Multisite Capable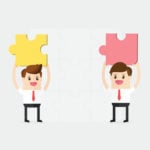 WordPress Multisite, as well as all other website systems, have a "plugin" system that allows you to add or turn on additional features. Examples would be social share buttons, e-commerce systems, photo galleries, etc.
The thing to remember here is just because something will work on one site, doesn't means it's automatically fit to run on multiple for your franchise.
Remember the "not all code is equal" I just said above, it matters here too! Good code is important always, but even more so when you have tens to hundreds to thousands of sites, each with their own set of pages and content!
Before installing any new plugin, ensure that it says it's WordPress Multisite compatible. Then, you still should test it to ensure that it meets standards of operation before going live with it.
5) Use Fast Hosting, Caching, and CDN
Tip number 5 in your franchise website design tips is to make sure your website is fast! Why, you ask? How about these few stats:
A 1 second delay in page response can result in a 7% reduction in conversions.
40% of people abandon a website that takes more than 3 seconds to load.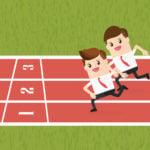 In other words, not having a fast website will kill your conversation and sales, not to mention that it's now a pretty big SEO factor for Google as well! To ensure you have a fast website, there are a few initial things you can do to make a big difference.
Start with good code: The importance of good quality code in website speed cannot be understated. Nothing else will matter much if this isn't right! Make sure you hire a good website development team or really know what you are doing.
Good and Fast Hosting: Next to good code, hosting is next in line. Please don't host your franchise website on a cheap $5/mo. shared hosting plan! Just don't! I recommend either WP Engine or Cloudways. Both are great and have their own pros and cons.
Caching System: You need a good quality page caching, object caching, and potentially other types. Most good hosts (like the ones above) have or provide a caching system.
CDN (Content Delivery Network): A CDN is a web service that essentially serves your static content like images, CSS files, and potentially others, via a distributed network of computers across the globe. This helps in 2 ways. First, it gets the load off your primary server. Second, it serves content that is most close to your visitor. Again, most good hosts provide a solution for this, though some are extra.
Image Compression: Unfortunately, you can do everything I just mentioned above, but if you fail on this one, you'll still have a slow website. All website images should be compressed. I recommend first ensuring images are sized appropriately, then using either your "save for web" function in your photo editor or using a web compressor like Tiny PNG
6) Have Good Website Maintenance & Security Procedures in Place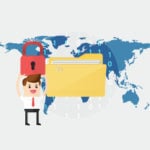 Last but not least, every website should have a good maintenance and security procedure in place. Imagine that you have 100s of franchise owners and all of a sudden your site gets hacked and taken over? What do you do? What would your franchise owners say to you?
Website maintenance and security should not be taken lightly because a single hack could take down every one of your sites! Here are some quick tips to help you ensure that doesn't happen!
Keep up with updates: Software updates typically either update security flaw, fix bugs, and/or add new features. So, just by keeping up with your updates, you'll be ahead of the curve.
Have a Website Backup System: Again, most good hosts have this, but you should ensure you use it and you should always keep recent versions off-site and off the live web server. This ensures that even in total website loss, you can still rebuild.
Use a Security Monitoring Service: Use a security monitoring service such as Sucuri and establish good, secure practices like strong passwords!
Maintain Your Database: Database optimization is always important with a website, but even more so at the scale of franchises. Keep your database optimized, free from old data and bloat, and your sites will be happier!
Processes and Policies: This is probably the least fun sounding tip, but might actually be the most important. Setting up processes, policies, and rules about the whos, whats, hows, whens, can save you tons of headaches and money! that cliche about an ounce of prevention is worth a pound of cure couldn't be more applicable than this!
Recap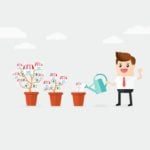 While your goal should always be to build the best website you can for your company, keep these franchise website design tips in mind- and you'll be on your way towards success.
If you have any questions or would like me to elaborate on any of the above, let me know in the comments below!