Last Updated on
Solving the Web Management Dilemma: The Best Content Management System (CMS) for 2014
As we have reported on in the past, web management is an essential part of online marketing – especially in this lightning-quick, everything-in-the-blink-of-an-eye world we live in now. In fact, the article we created last year which analyzed the best CMS 2013, found here, thoroughly explored the ways in which Multiverse Media Group worked on its own website the old fashioned way: Hand-coding nearly the whole thing using Dreamweaver. But it wasn't long before we realized Dreamweaver, though still an effective tool depending on the demands of the application, had its limitations with regard to what we were trying to accomplish with website design.
Enter WordPress: The Best CMS 2014 has to Offer
As far as content management systems go, WordPress is the Rolls-Royce of the industry, by far the most popular CMS on the market. WordPress remains Multiverse Media Group's CMS of choice for a number of reasons, one of the most important being that it's incredibly easy to use, even for a novice. As such, all of the websites we create are now solely WordPress-based, with WordPress itself powering about 25-percent of the world wide web today. The reasons for this aren't arbitrary: WordPress boasts powerful, intuitive code; stable operating characteristics and incredible user-friendly elements, all making for what many industry experts feel is the best CMS.
A Content Management System Primer
Before we explain why Multiverse Media Group chooses WordPress for our multitude of web-related projects and why we believe it's the best CMS 2014 has to offer, it's important to go over some basics regarding CMS. Content Management Systems are designed from the ground up so that multiple individuals can access and edit a site at the same time. This is accomplished by way of deploying website software (PHP and others) for the purpose of making a better and stronger framework and providing an easy-to-use, intuitive user interface.
But how do you know which CMS is right for your needs? Aside from the aforementioned and highly preferred WordPress, the most prominent Content Management Systems are Joomla and Drupal. Though considered to be the most fully capable and powerful CMS, Drupal is the most difficult to operate out of the "big three" (WordPress, Drupal and Joomla) because of this remarkable power; novices in web design would be better served by moving on to a different system, though code-savvy folks who need a workhorse site will find this to be quite the tool.
Joomla, meanwhile, represents a middle ground of sorts between ease-of-use characteristics and feature sets. The system is moderately user-friendly, boasts good community support but can still develop quite serious backend functionality when needed.
The Best CMS 2014 is Offering: Why Multiverse Chooses to Work with WordPress
Because most of our clients wish to have limited to moderate control over their sites' content, WordPress remains our CMS of choice, and is what we believe is the best CMS 2014 has to offer. After we're done building a site, we typically sit down with the client – or talk with him or her over the phone – and go through the basics in 30 minutes to an hour. This is extremely important, because the long-term cost savings that this process brings our clients is stratospheric. This is even in complicated cases where a business might have multiple locations or franchises and require a WordPress multisite.
Perhaps the biggest reason we love working with WordPress is the online community it nurtures and brings to the forefront, supported by countless forums brimming with knowledgeable individuals willing to help out at every turn. Not only that, but it boasts the best and easiest CMS platform we've ever used and complements our belief in the "Google loves content" philosophy. There's also exists a significant amount of free and paid plug-ins that can extend the functionality of WordPress far beyond what it can do right out of the box, including:
Gravity Forms (paid)

Put simply, this is the best form builder we've ever used. While simple enough to navigate on its surface, it can indulge in some serious conditional logic, pass PHP variables through to other forms and much more.

WooCommerce (free)

One of the best shopping cart systems for WordPress available, there are paid extensions that can be added to WooCommerce to enhance functionality to your cart.

Appointments + (paid)

Allowing you to have an appointment calendar on your site so that users can schedule their own appointments, this intuitive plug-in can set working hours, days off and different items with prices, even integrating with PayPal.

WP Engine (paid)

Though technically not a plug-in, WP Engine is worth mentioning here; this is, put succinctly, the best and fastest mane hosting for WordPress available, boasting built-in caching and CDN features for fast and secure sites.
In addition to these are many more plug-ins for elements such as membership sites, booking calendars, social integration, live chat and HTML5 sliders.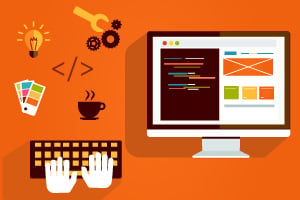 Here at Multiverse Media Group, we create plenty of websites ourselves for all sorts of clients and purposes…so we know a thing or two about what makes a great Content Management System. While sometimes a specific web-building platform jumps out as us as a good fit for a particular project – perhaps Weebly for a simple but visually arresting brochure site or Joomla for a portal – there is one CMS that we use more than any other, and that's WordPress.
First launched in 2003, WordPress was seen as a fairly simple yet competent CMS for blogging purposes. Even as recently as a few years ago, many web designers still regarded WordPress as a CMS best suited to blogs, choosing Joomla or Drupal for other types of website projects. Recently, this has all dramatically changed – we have embraced WordPress because it has been realized that this platform is capable of acting as the backbone for all types of different sites, being used by names as recognizable as Samsung, Forbes and CNN.
Some Additional Reasons We Think WordPress is the Best CMS 2014 has to Offer
WordPress is Now Packed with Standard Features

As we have covered, WordPress has retained ease-of-use and practically the same backend interface for a number of years, but the features list has grown exponentially. Menu configuration and media handling are two good examples of elements that have gotten steadily more powerful with no sacrifice in usability.

Theme Selection is as Good as it Gets

There exists thousands of great WordPress "themes," many of them completely free; but at the premium (i.e. commercial) end of the market, things get very interesting: Some of the "top shelf" WordPress themes essentially operate as web design construction kits in their own right, providing the ability to create sites that look truly world class – at an average price of about $50!

WordPress is Easy to Monetize

Whether selling products directly from a site or monetizing with ads and affiliate offers, WordPress makes the whole process easy with ads that are easily inserted using widgets and e-commerce handled by a range of aforementioned plug-ins including the popular (and also aforementioned) WooCommerce.
In conclusion, WordPress allows us to develop great websites that boast many robust features, all while keeping a budget realistic. Better still, speeding up the technical side of web development projects means that we can focus on what really matters to our clients: Content and conversions.
Check out which CMS made the list for Best of 2013.
Do you think WordPress is the best CMS 2014 offers? Leave your comments, give us a call or explore our website design services for more information.