LTO Tape Backup & Archival Service
For Video Productions, Media, and Data Rich Applications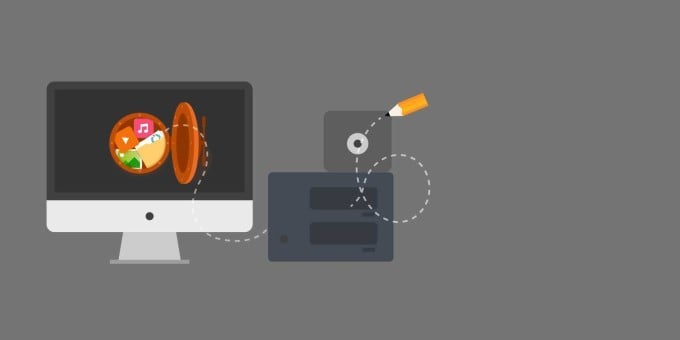 Get the benefits of 50 year archival medium used by big film & media productions as well as large corporation to store your data
Safer long-term than hard disks, flash media, and optical storage
Avoid high cost of ownership of LTO tape backup drives while still getting the benefits of long term storage requirements
Pricing
Contact Us
LTO Backup vs. Archive
One thing that a lot of people seem to confuse is the concept of backup vs. archive. Simply put, back-ups are designed to protect against short term data loss from either hardware, software, or human error. Backups typically are on hard drives, cloud storage, and flash or optical media. Good archives are designed to last for many years for long term storage.
Long Archival Life Span
LTO tape is one of the best archival choices available today mainly because of its shelf life of 30-50 years and relatively low cost of ownership. Since hard drives last 1-5 years, DVDs 3-7 years, and flash drive 5-8 years, it's easy to see why LTO tape backup and archives are the storage medium of choice for video production & media rich applications.
Benefits with Our LTO Service
The hardest thing about LTO tape backup & archival for most small businesses and production houses is the LTO hardware and software needed are very costly. However, since we do a lot of LTO backup, we can pass these savings and benefits of LTO to you. This means for about the cost of a hard drive, you can get an LTO tape that lasts for years.
How it Works – Our LTO Tape Backup & Archive Process
1. Request an LTO Archive/Backup Quote
Step one is to review our pricing below and request a quote. You'll need to know a few things before you start like how much media you're backing up, how many copies you want (1 or 2), how you'd like your LTO tape backups named and organized, and what LTO tape format you want (we do LTFS or BRU formats). Note, if you're ordering 1-4 tapes, then use the order form below. Once you request a quote form, you'll receive a confirmation email with your quote and further instructions.

2. You Send Us Your Media
The next step is to collect and send us your media. When you do this, you should never mail us your only copy of the media that you want to archive with LTO. Instead, you should send a copy and keep a copy until the process is completed. If you don't have an additional drive, we can send you a loaner drive to transfer your media on. If you use one of our drives, we will need to get a small security deposit until we receive the drive. It's also important that your media is organized in the way you want it on LTO tape, so don't forget to organize it before you send it to us.

3. We Verify Your Media
Once we receive your media, the first thing we'll do after notifying you we've received it, is verify your media is safe and intact as per your order form.

4. We Make Your LTO Tape
At this point, we have your media and instructions and are ready to make an LTO backup/archive of your media. Using our enterprise LTO Tape archive solutions from Tolis Group, we'll start archiving your LTO tape(s). We will use either LTO-5 or LTO-6 tapes (depending on your preference) with BRU format unless otherwise specified. After your tapes are made, they are run through a verification process to ensure your media is transferred.

5. Final Payment
Your final payment will be charged before we send you your deliverables. If you had a loaner drive, we'll also refund your security deposit as well.

6. Your Deliverables
Your deliverables from us are simple: You'll get your hard drive back unless you used one of ours, you'll get your LTO tape(s) labeled and formatted to your specs, you'll get a CSV catalog of the back up that list all the files that were backed up, and finally, you'll get instructions on what to do if you ever need to recover data from your LTO tape archive, including a free version of BRU software.

7. We Ship Back to You
We ship back to you via UPS or FedEx priority shipping to ensure your media is a safe as it can be. Easy peasy.
---
LTO Tape Backup/Archive Pricing
| | Master Tape | Second Tape |
| --- | --- | --- |
| Master LTO 5 (1.5TB ea.*) | $65/TB | $50/TB |
| Master LTO 6 (2.5TB ea.*) | $70/TB | $55/TB |
| Master LTO 7 (6TB ea.*) | $75/TB | $60/TB |
| Off-Site Storage (per year) | $100 per year | $30 per year |
| LTO Recovery | $50/TB | – |
Ready to get started? Get a free consultation below!
*Turn around time for most jobs is normally 1 business days per tape, though large jobs may take longer depending on availability. Prices are for LTO tape, backup service, CSV catalog of tape contents, and return shipping. All prices are for master LTO tape and additional copies are 50% of the first. All tapes can only be filled approximately 90% capacity due to the nature of LTO writing operations so plan your data archival appropriately. To get started, contact us for a custom quote.