Before: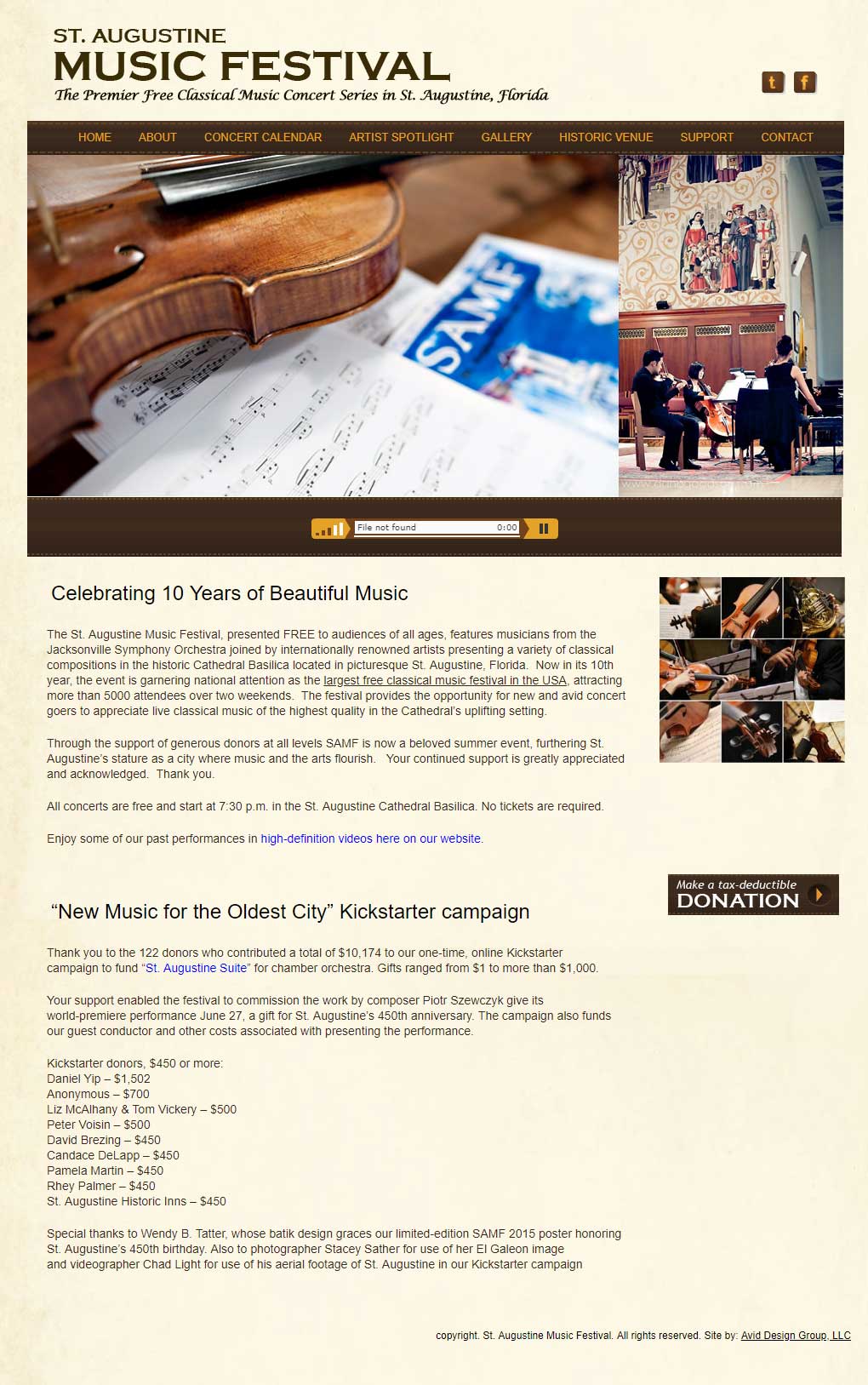 After: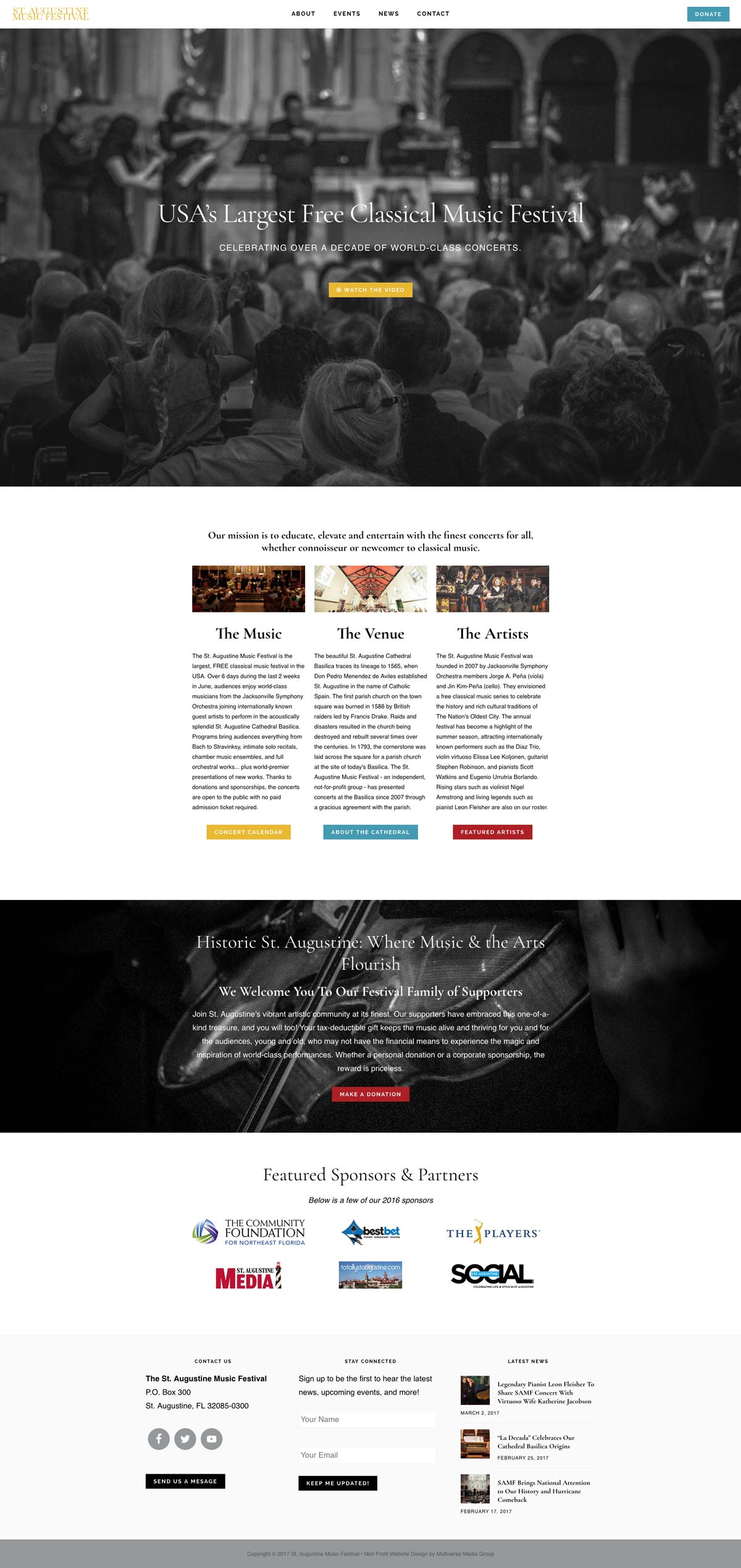 See the site
Problem
Fixing Two Important Problems
Our website redesign with St. Augustine Music Festival had two important issues to address:
Make it easier for people to donate (make it more visible, an easier process, and more targeted messaging to ensure people know to donate)
Make it easier for people to view events and for the Music Festival to manage them
It wasn't obvious on the site that people could donate or that they were trying to get them to do it, which is a huge problem for a non-profit. They had also had issues with their payment processing.
Their events 'calendar' was also just a page with events listed, and had to be manually updated every time. They wanted to have an events calendar that would know that an event had passed and that would update automatically to only show upcoming events. This would make it much easier for people to know what is coming up when.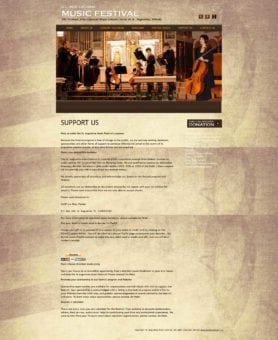 Solution
1. Donations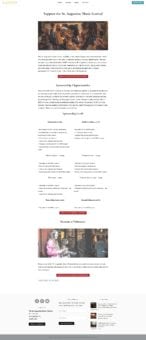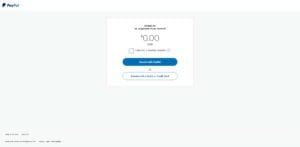 It was time to upgrade to a real events section and a modern, easily integrated payment system. St. Augustine Music Festival had been having trouble receiving donations online, but we made sure that problem would be on of the past. We:
Updated the messaging on their donate page (previously support us), including giving a variety of options for different donation 'levels'
Big red buttons make it easy to find how to donate
'Donate' button always in the upper right corner of the site to make it easier
Donate process is easy to use PayPal integration, but also allows credit or debit cards to be used
2. Events Functionality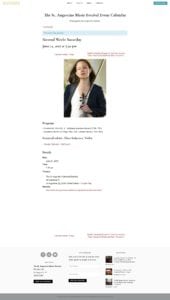 While they had been managing events by simply putting text on the page and having to manually update, now they just needed to fill in the information for the events and the rest could take care of itself.
St. Augustine Music Festival would add an event and all the event info and have it added to the list
The events would automatically be ordered by date (what's coming up next is first, but for archive, oldest events first)
People can see the summary of all the events, then click on one to learn more
Easier to browse and only get the information you want
Upcoming Events (it updates automatically when events are over):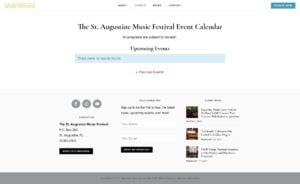 St. Augustine Music Festival just completed another successful music festival! Congratulations!