Before:
After: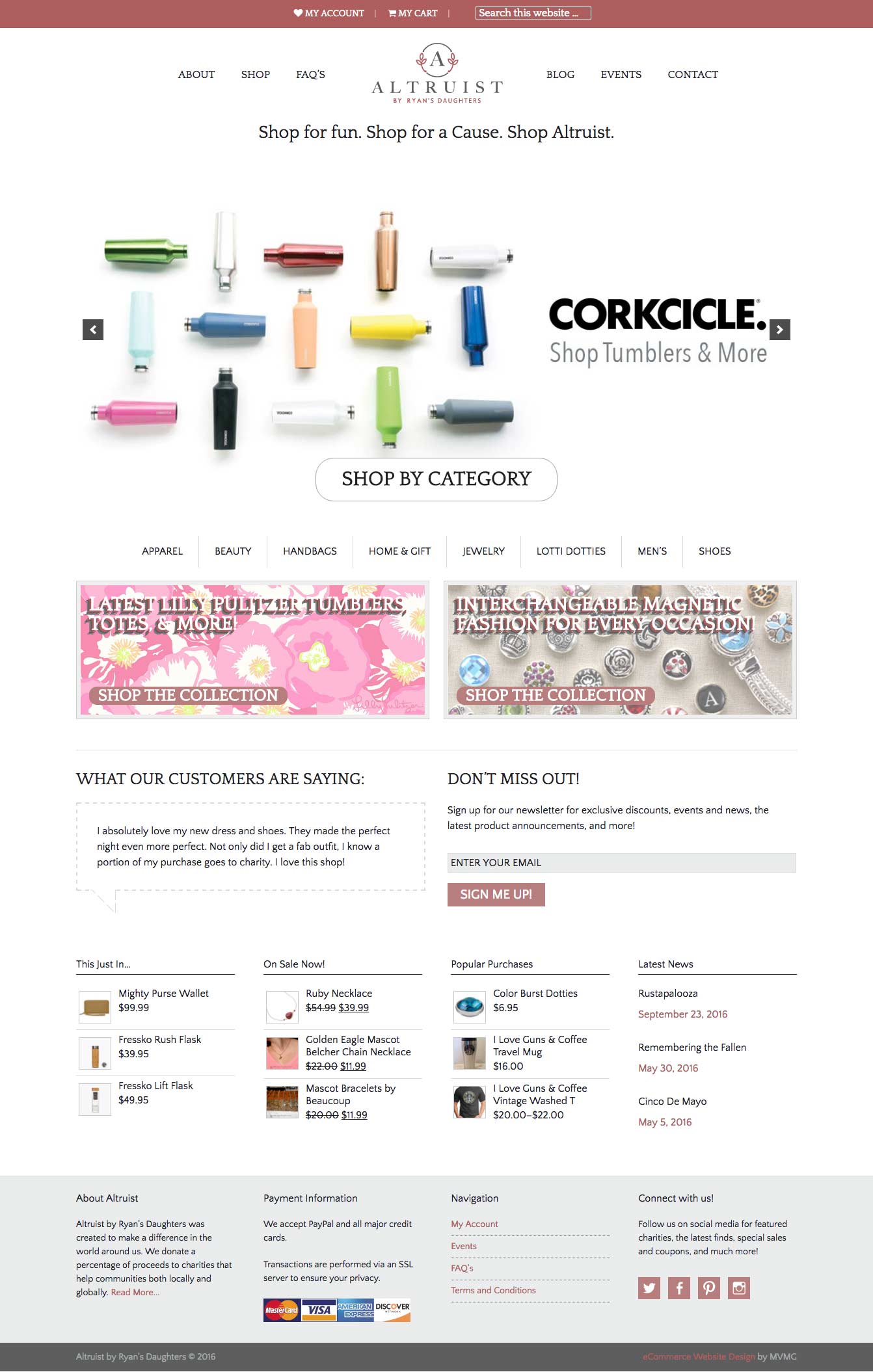 Problem
Introduction to Ryan's Daughters/Shop Altruist
Shop Altruist is the rebirth of Ryan's Daughters, a place where people can feel good knowing that their purchases of apparel and various accessories are helping to benefit a good cause. They partner with a number of different charities throughout the year, focusing mostly on local charities in Jacksonville.
Our Mission for Rebranding
Ryan's Daughters was in need of a rebrand. They had an e-commerce site had a number of bugs and was no longer functioning properly. They were growing and in need of a new website, but they decided to go farther than that. We were going to work with them to create:
A full rebranding: new logo, name, color palette, and url
A modern storefront that was easy to use and navigate
A storefront that was mobile-responsive (their last one wasn't)
A simple, intuitive, and secure payments system
Easily manageable inventory system: needed to be able to change out products quickly and easily
Ryan's Daughters was rebranding to Shop Altruist to align their name clearly with their mission.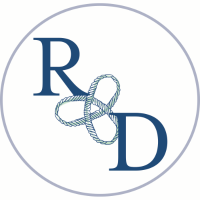 Solution
Created a modern and feminine feel to website to make it more inviting to users
Developed a new logo and color palette that reflected sophistication
Advised on Call to Actions (CTAs) and site structure so products are easy to find
Created custom e-commerce platform for their site to make checking out easy and intuitive
Made site mobile responsive and up to date with current design standards
Optimized back end of site for SEO to rank as well as possible in Google
Ryan's Daughters came up with their new name of Altruist and we worked with them to achieve the rest. We worked with them to establish their goals for their rebranding and for their website.
Their target audience was women who wanted to make a difference when they shop, so we made sure to incorporate that into our design and development process along with SEO optimization strategies to make sure that they show up as well as possible on Google.
73% of major organizations hire someone to manage their content marketing strategy

-Content Marketing Institute
Think Growth is a Challenge? Fill out the form below for your first step torward a solution.