Before:

See the new site in action:
See the site for yourself
Problem
Ready for a New Look and Feel for their Brand
Crews Control was ready for a new look and feel. Their old look had treated them well for a long time, but they wanted a site that would catch attention with bold colors and animations. Now that Crews Control had their SEO in order and their content organized so Google could find it, they wanted to take things a step further.
Crews Control was shooting for a cutting-edge site with new, bold colors, waves that animate as the user scrolls and other features to pique user interest buried throughout the site. Take a look at the video above to get a feel for what it's like to interact with the site (or click the button above to visit it).
Wave Animations = Calculus to the Rescue
This wasn't as simple as making some gif animations and putting them on a page, as these graphics needed to be scalable to all screen sizes to work perfectly no matter what device you view the site from. That means some intense math was in order to make sure their site looked good everywhere, on every device.
Crews Control's Full Corporate Rebranding Included:
Website
Logos and graphics
Email signatures
Email sequences
Infographics
Social Channels
A rebranded infographic: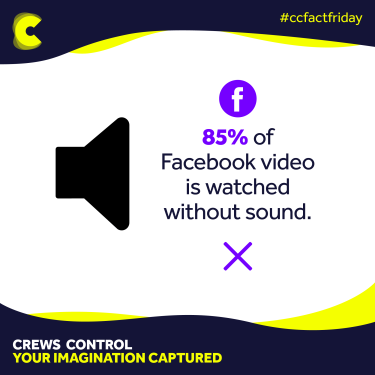 Solution
Cutting-Edge Custom Website Animations
Major pages have individualized custom animations as you scroll
Bold new color scheme throughout the site commands attention
Targeted messaging to tell you what you need to know quickly
Carries over SEO optimization from our previous site
Built for converting visitors into customers
73% of major organizations hire someone to manage their content marketing strategy

-Content Marketing Institute
Think Growth is a Challenge? Fill out the form below for your first step torward a solution.