Last Updated on October 23, 2017 by
From an Active Social Media Presence to Running Ads in Your Local Area:
Five Local Marketing Tips to Boost Your Small Business
Let's face it: Smaller, locally-oriented companies don't really require the kind of "big marketing guns" often called upon by massive corporations. But that doesn't mean smaller businesses are any less important – especially to the people running them. If you are the owner of a small business and are looking to secure a more "locally loyal" customer base, we have a few local marketing tips and strategies that can boost your overall efforts. These tips range from ensuring an active social media presence to running ads in your local area, and lots in between…so let's get started!
1. Active Social Media Presence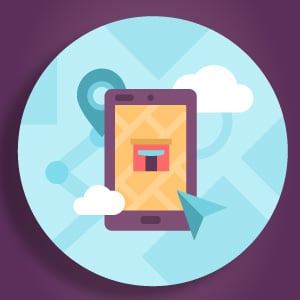 In today's text-a-second world, it's vital that you create Google+ and Facebook pages, at the very least, for your local business because they can help your "maps ranking," people post often on them and they can include locally relevant content. Want some statistics? The increase in exposure factor with social media and small business is massive, with some 85-percent of marketers noting gains in business exposure due to social media. Likewise, traffic increase has become the second most important benefit gained by using this tactic, with 76-percent of businesses reporting positive results. Additionally, lead generation, improved search rankings, marketplace insight, growth of business partnership, improved sales, reduced marketing costs and more loyal fans have all been positively affected by social media implementation.
2. Online Directory Listings
Ensuring directory listings all have exactly the same address and phone number – while creating as many as possible but always making sure they boast the EXACT same information – may be a daunting task, but there's a reason Multiverse Media Group includes this strategy in our marketing plans: IT'S VITAL. Every day, consumers use the Internet to obtain advice before making purchases, and they're getting a LOT of this advice through reviews found on local business directories such as Google Local and Yelp. If your business isn't listed completely and accurately on as many sites as possible, you're missing out on a great deal of opportunity.
3. Online Reviews on Facebook, Google+ Etc.
Online reviews by those who have sampled your product and/or service, and found themselves satisfied, help your reputation and drastically affect your online conversions…because TRUST is an important element in a buying decision, and always has been. Need some statistics once again? Some 88-percent of consumers trust online reviews as much as personal recommendations, while another 88-percent have read reviews to determine the quality of a local business. Eighty-five-percent of consumers say they read up to 10 reviews when they are researching a business, with 72-percent reporting that they believe positive reviews allow them to trust a local business more.
There's simply no arguing with these numbers.
4. Frequent Local Specials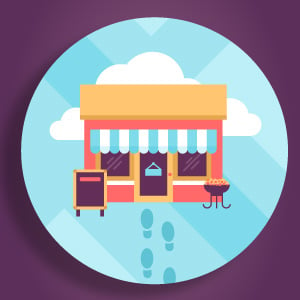 Nothing drives business like sales and specials, so publishing these via social media platforms is very wise. As experts in all things online marketing, Multiverse Media Group has been well aware of what is to become the next big thing in social media marketing…and it's called location-based marketing. Using technologies such as Moment.me, which recently launched its "Places" feature to help restaurants, hotels, stores and other brick-and-mortar businesses discover nearby leads and drive consumer engagement, you can find mentions of your business via status updates, photos, videos and other content that reflects what customers are thinking and their experience at your establishment. This allows you to find and approach the ideal demographic with special offers, for example, by sending them a "thank you" message for dropping by and perhaps also including exclusive discounts for their next visit.
5. Running Ads in Your Local Area
With both Facebook and Google supporting geographically-oriented ads, you can target your budget towards specific areas and get the views that matter most.
Social media marketing and local online marketing is indeed an art form, and with the right local marketing solution in place, business owners can master it. Constantly pushing advertisements and sales copy is no longer a viable tactic in today's increasingly social-media-savvy consumer sector, which means businesses like yours need to take on a more strategic, relationship-building approach.