Is your business blog new, or do you already have a company blog that simply isn't getting the traffic you would like?
Because in the end, no traffic oftentimes means less business—and less business can mean a big ol' frowny face, and nobody wants a big ol' frowny face.
Company Blogging Tips:
What you will learn in this blog:
The importance of blog structure when starting a blog
Ways to research keyword phrases for your industry
The importance of long-form business blogs
Why you should use pictures and infographics on your blog
The importance of following good on-page SEO
Why you should write using semantic variations
The importance of updating the content of your blogs
Why user experience matters
How to use re-directs
The benefits of using local SEO when blogging
Why proofing is important
How to promote your business blog
I can remember in the past, putting hou
rs of time into my blogging. I would finish up a blog post, and I would then proudly click the publish button and wait to see my blog get listed on the first page of Google, or to at least see a bump in some traffic to my site.
Sometimes it all worked perfectly, and other times it didn't seem to work at all.
In short, if I spent hours of time writing a blog post, a beautiful, well thought out, well-written blog post—and got nothing out of it, the disappointment was kind of a big deal. I mean, let's be honest, it was a waste of time, really.
Since that time though, I've learned a few things that helped me drastically improve the success of my blogs. And today, I'm going to share 12 things with you that could get your business blogs doing what they were intended to do—get you traffic, exposure, interaction, and well, smiley faces.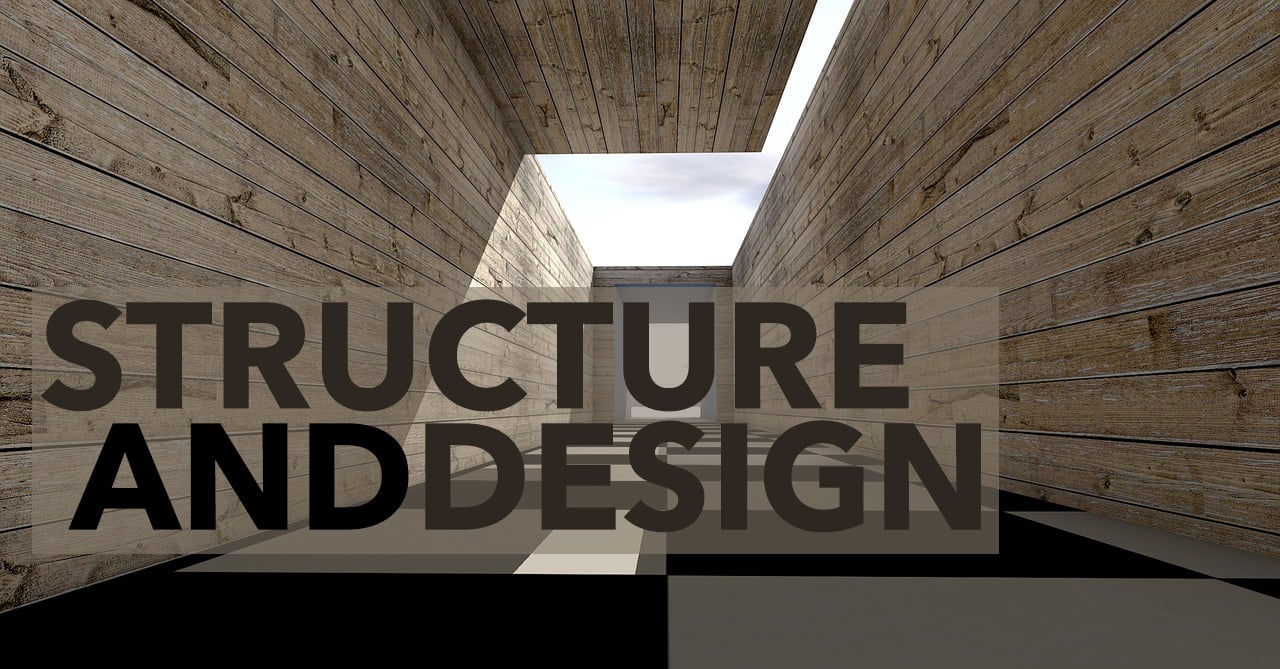 1. Structure Your Business Blog Right
This is very important—blog structure. Ideally, the taxonomy (categories and sections) of your blog should be defined properly before you start your business blog.
Having said that, if you already have a blog and the taxonomy of your business's blog is not organized correctly, don't worry, this issue can be fixed. Heck, it's something we do all of the time.
If you use a content management system (CMS) like Wordpress, then defining the structure of your blog would mean using the "Categories" feature of your blog post.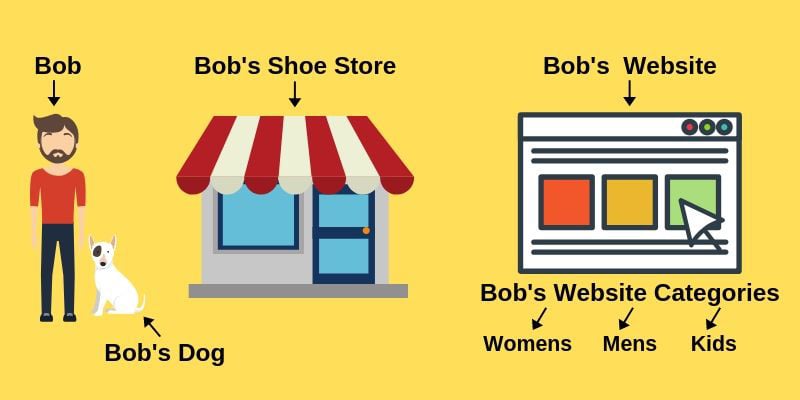 With any business blog, you'll want to have no more than 5 to 10 categories that are directly related to your business. And every time you write a new blog, you'll want the blog to fall into one of these categories. Simple enough, right?
On our blog, you'll notice we have the categories (sections of our blog) listed as Business, Marketing, SEO, Local, Content, Website and Video.
All of these categories are related to the core of what we do. Notice that you don't see the categories above and something that is unrelated to the core of our business like, "Team Outings."
Adding categories that are not related to your core business or industry will not help your rankings in Google.
Pro tip: Write a "cornerstone" blog for each category, then support this blog by interlinking to it with other supporting blogs.

2. Research Your Keyword Phrase Before You Blog
Over the years, I've forgotten to do this part or I've done this part incorrectly many times.
First off, you want to make sure that you are writing for a keyword phrase that people actually search by.
In other words, you don't want to spend hours writing on a topic or keyword phrase that you think will get you traffic because you think people search using that phrase. You want to write a blog optimized for a phrase that you know people are searching by.
The next part though is this question, assuming you find a keyword/keyword phrase that has search volume (people are searching it), would this keyword phrase be in a market that you could compete in?
For example, if you sell shoes locally, and your store is called Bob's Shoes, will you be able to compete by writing on the keyword phrase, "Nike shoes"?
No. You will get crushed.
So the trick will be to research until you find a niche keyword phrase that you can compete in. Maybe something like, "Nike shoes that work well for flat feet." I don't suggest using that keyword if you have a shoe store. I haven't researched it, but you get the point.
Ways to Research Keyword Phrases
When it comes to researching keyword phrases, these days there are all kinds of tools available. You can pay $100/month for tools like Ahrefs, or you can use Google Search and see what people are actually searching for. ther are many many tools to help you, but remember – if you're not making money yet – don't spend too much or it will feel really uncomfortable for a while.

Also, one of my favorites ways of searching for potential keyword phrases, which is also free, is by using Google suggestive search.
Simply go to Google, start typing in a keyword or keyword phrase, and watch the keyword phrases that populate in the space below the search bar.

3. Write Long-Form Company Blogs
There used to be a time when you could get away with writing rather short blogs, build a bunch of backlinks, and bam, you were on the front page of Google. That's definitely not the case now.
Many SEO pros say, and studies show, that the majority of blog posts are 500 words or less. This is not good.
Today, in order to compete, you need to write more valuable content and make it lengthy. I'm talking about at least 2,000 to 3,000 words if you want to see the needle move.
*FULL STOP*
You do not NEED to write lots of content to rank. but most blogs that rank have lots of good information, and that typically requires more words on the page.
Heck, some of the top SEOs write blogs that are at least 4,000 words and on up.
It's this simple, you are going to do better with 10 solid, long-form blogs than you ever could do with 30 500-word blogs that don't have any real value.
What to Write in Your Company Blogs
When writing your business blogs, think about the end-user, or the person doing the searching on Google. Think about how you are going to solve their problem with your blog post, answer their questions or show them how to do something.
Be specific with your keyword phrase and blog topic.
In doing these things, your blog post should be valuable, informative and give readers something they need and are looking for.
In the example below, you can see I searched in Google for, "how can my business accept credit card payments."
The front page of Google gives me search results that are based on my search intent.
Did you notice that some of the top results don't even have my keyword phrase?
I didn't search for "5 Best Business Credit Card Processing Companies for 2019."
That doesn't matter, Google uses an AI technology (you've probably heard) called Rankbrain. Rankbrain can look at any phrase I'm searching with and determine what I'm looking for.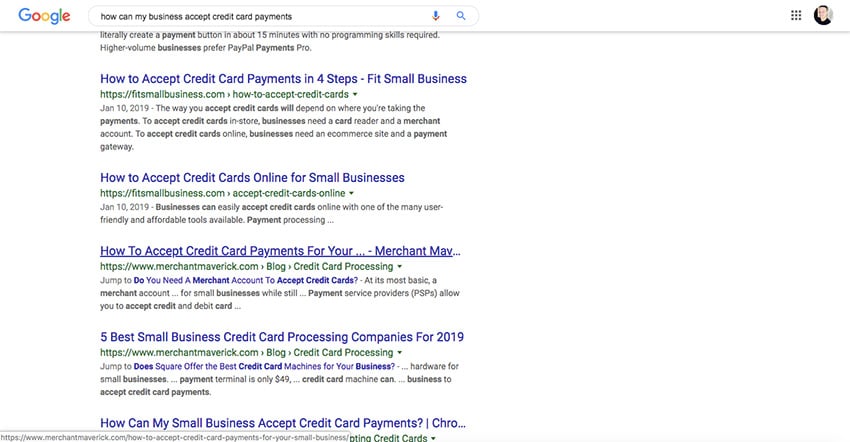 So in short, write long-form blogs on specific topics using specific keyword phrases. And make your content valuable.
4. Use Pictures and Infographics When Blogging
I'm not going to go into all of the details of "Bounce Rate" and "Average Time on Page," – look into the latest on Core Web Vital updates for that insight.
However, I am going to tell you that the amount of time a user spends on your business blog (aka, "dwell time") is a huge ranking factor for Google.
It's this simple.
If a visitor spends a lot of time on your business blog reading about the advice you are giving them for x, y, and z, it's probably because they like the content.
So it only makes sense that the time a user spends on a page should be a page-ranking factor.
Now, how do pictures and infographics play into helping with your business blog?
Well, say your business sells software. You can engage visitors to your page with infographics that show why and how your software is beneficial, maybe give some stats. This will keep your users on your site, and for good reason—you are giving them good content.
5. Remember to Practice Good On-page SEO
When writing your blogs, it's very important to remember to follow on-page SEO best practices.
Focusing on each of the points listed below can greatly impact how your business blogs rank in Google.
On-page SEO Best Practices:
Use a proper title tag
Create optimized URLs (i.e. seo-guide, not an_seo_guide)
Use meta tags
Upload optimized images (shoot for around 80 to 100K)
Name images variations of your keyword phrases
Use keywords in your image ALT tags
Utilize keywords throughout your business blogs
Practice internal page linking with anchor text
Again, make content easy to read
6. Use Semantic Variations When Blogging
As you write your business blogs, use semantic variations of keywords, or synonyms that mean the same thing.
If you think back to number 3 on this blog, and my discussion on Rankbrain, you will remember that Google can determine a user's intent based on what they search.
7. Update Your Content Regularly
Google loves fresh and robust content.
Google also changes its ranking factors on a regular basis.
So how do these things connect?
Well, you can improve your business blog's SEO by updating current blogs with new content and by updating your blogs according to new Google rules.
Hint, to do this you have to really stay up on things, or work with a professional SEO agency.
8. Consider User Experience
The user experience should always be considered when writing a blog. Content design is pretty much science when you think about it.
For example, when you write your blogs, the style isn't the same as writing a book, obviously.
You have end-users connecting to websites on not only desktops, but also on iPads and smartphones.
Check out the graph below from Statista. The number of mobile users accessing the internet worldwide is growing every year.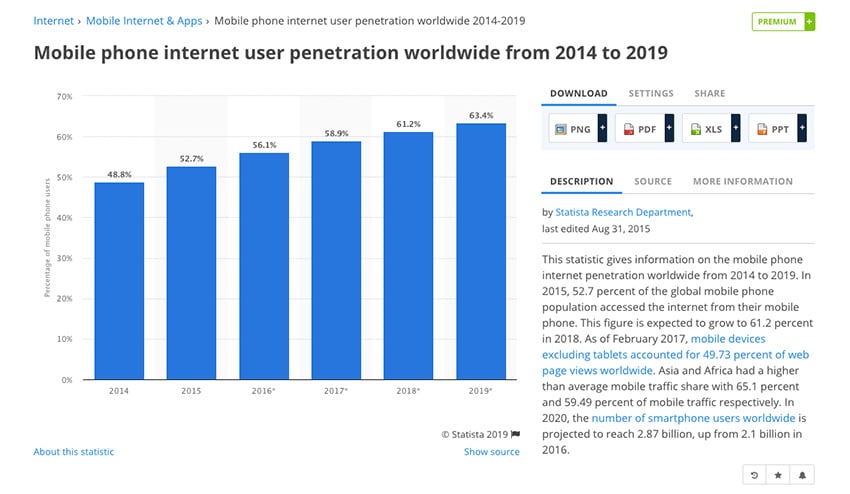 So for a user on a mobile device, clicking from the search results of Google to see a big wall of text might be a problem.
The goal, of course, of blogging, is to inform, help people solve problems and ultimately connect.
To accomplish this, you need to do a million little things, and always be looking to refine and improve your blogs and the user experience of your business blog.
Think about the user experience and your blog post. Is your blog hard to read? Does it flow? Can a user skim through the article and quickly see what the blog is about.
Factors to consider when writing the perfect business blog:
Does the blog content actually address the title and the user-intent?
Does your business blog use proper header structures throughout the blog?
Are you incorporating enough pictures and infographics into your blog?
Is your blog mobile friendly?

9. Redirect URLs with Low-Performing Content
Old business blogs can be great. They can get your company visibility online for years to come, bring in lots of traffic, and help your company generate revenue.
However, some old blogs could actually be hurting your rankings in Google simply by existing.
In short, pages that bring no value to your business blog, pages that get zero traffic, or pages with "thin content" must be dealt with.
When to 410 a Blog (Trash it!)
Remember earlier when I talked about our business' blog, and how having a category on our blog for "Team Outings" could negatively impact our company blog?
Well, let's say we at one time went that direction. Let's say we had 20 blogs that talked about our business outings, which is clearly not related to the core of our business.
For these blogs, we'd want to remove them. Yep, even though it took hours and hours to probably write 20 blogs about playing cornhole and drinking beer, camping, or watching football, we'd have to kill these blogs.
But, we couldn't just delete them.
We'd have to redirect them with what is known as a 410 redirect.
A 410 tells Google, "Hey, this content is gone. Don't come back."
When to 301 a Blog (Redirect it!)
The other option is the 301 redirect, and it's totally different than a 410.
A 301 sends traffic from one URL to another URL.
Now, assume that we had written five SEO blogs that were 300 words each. This is what we'd call "thin content."
In this situation, we'd want to either 301 redirect these URLs to a related article on our business blog or, we'd want to possibly reuse all of the content or portions of the content to make a new long-form article.
In a nutshell, though, removing and redirecting the content on your blog that brings no value can give your business's blog a major SEO boost.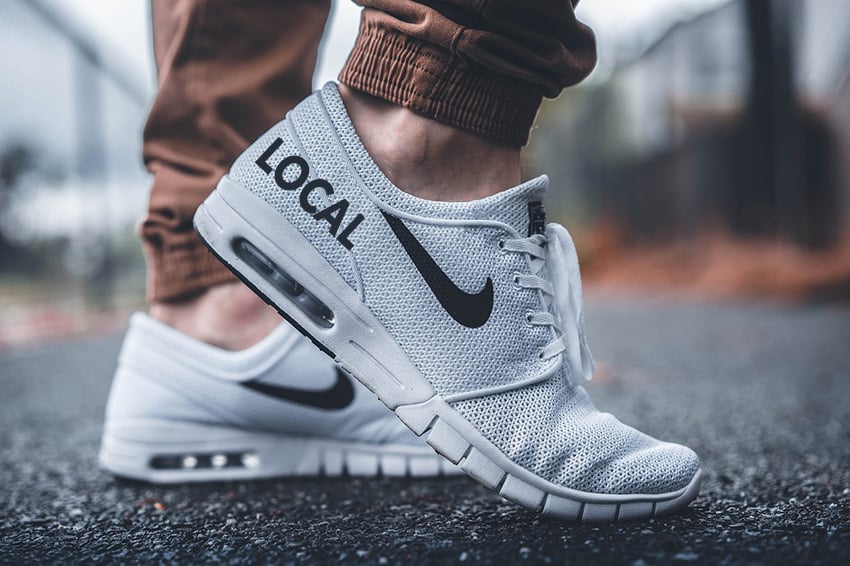 10. Go Local with Your Business's Blog
Back to an earlier example.
Do you remember when I talked about Bob's shoes? How could you forget?
A local shoe store owner can have a hard time competing online with companies like Nike, Amazon and other monsters with huge digital budgets.
However, Bob can target niche keyword phrases and also local keyword phrases where there is going to be less competition.
For example, instead of trying to take on the keyword phrase, "Nike shoes," Bob might go after local keyword phrases such as, "best places to buy women's shoes in Jacksonville Florida," or in some cases even, "best places to run in Jacksonville Florida." In targeting these keyword phrases, Bob could very well pick up more local leads.
Although going after keyword phrases that target specific areas doesn't totally circumvent the whole issue of competition, again, the competition will be significantly less.
For our company, trying to rank for the keyword, "SEO" would put us up against some of the biggest and most expensive players in the space.
But again, by targeting our local market with keyword phrases like, "Jacksonville Florida SEO," and "SEO Jacksonville Florida," we have a much better chance at indexing on the front page of Google. Organize blogs by location – that's a pro tip. Write it down.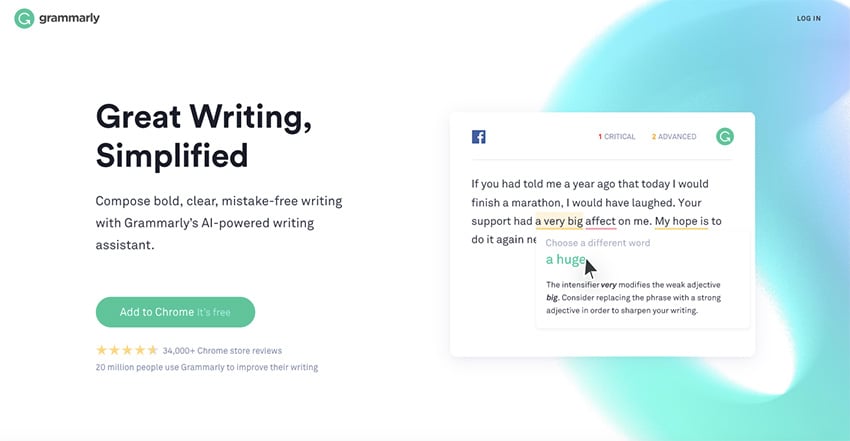 11. Have Someone Proof Your Blog
Important! Always have a process in place, an app like Grammarly, or an editor to ensure that your blogs are as grammatically correct as possible.
You should never be the final person to look at your blog before it is published. Even a quick read by a coworker is better than just pushing a blog live without any checks.
Errors are not uncommon, but wreckless errors on your business's blog can lower a user's confidence and hurt your image.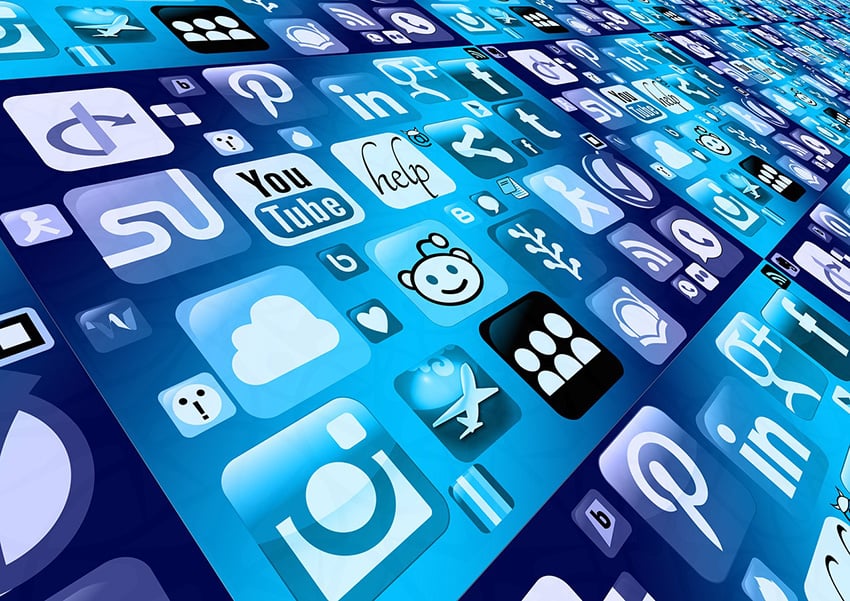 12. Promote Your Company's Blogs Through Social Channels
Social signals play a role in SEO regardless of some of the articles you may have read online.
Personally, I've seen some of my blogs surge to page one in Google after getting over a thousand Facebook likes, and yes, I'm assuming the Facebook interaction was part of the reason the blog moved.
Hootsuite actually conducted a study in 2018, however, and it showed that blogs with top social shares had a 22% boost in SEO.
But regardless of SEO, getting your blog into social channels, like LinkedIn, Twitter, Facebook, and Instagram, can get your company and its blog major exposure.
So anytime you write a blog, don't skip promotion. Even if you just spend $20 on a Facebook boost for your business's new blog, it can go a long way.
Additionally, depending on your business, posting infographics on Pinterest that link back to your blog can be a great way to build traffic to your site.
Recap
Well I hope you got a lot out of this article and that you use these tips to make better blog posts for your business that help you generate more leads and more sales.
If you have a question or another tip to add, please let me know in the comments below!