Last Updated on July 9, 2020 by Marc Miller
A franchise website development strategy comes with a lot of questions.
Where does a company website come into play when a franchise's portfolio keeps growing, especially in multiple, vastly different geographic locations? How do franchise owners address concerns over different location-specific offerings and online brand consistency in various areas?
What about maintaining brand recognition while helping franchisees incorporate new, independent ideas? Can different physical locations maintain an independent online presence while still offering a unified brand experience and managing any security risks?
Franchise Website Development Focused on Unified Experiences
The above are just a handful of the concerns a franchise owner might have when tasked with creating a unified web experience for their company and its multiple locations.
This blog will serve as a tool and explanation for the best way to manage any online assets, particularly why developing a WordPress Multisite can best suit your operations now — while still planning for future expansion that sets you up for success.
For Starters, What is WordPress?
WordPress — an open-source content management system (CMS) — provides a way to build a website, landing page or a blog. A survey by W3 Techs found that 37.4% of all websites are built using WordPress.
This translates into one out of every four sites using this free, popular CMS. As an added bonus, most of the free WordPress templates require little programming out of the box. Other perks include ease of maintenance, solid security, scalability, as well as thousands of user-made plugins that allow you to create a completely custom web experience. The option to build with a more custom, blank canvas approach with WordPress help separate it from other drag and drop style website builders like Squarespace and Wix. Not to mention, and unlike some of the other guys, you have the ability to package up and move your site to any hosting provider anytime you please. No shackles with this approach!
What is Wordpress Multisite?
A Wordpress Multisite refers to a network of sub-sites that all connect to a single WordPress installation. Think of it as all parts of the same whole: your favorite restaurant might be located in two cities. Each city would have a corresponding website independent of the "main" website, but still remain connected to the single WordPress installation.
So, each sub-site would share the following:
Application files and database — a franchise needs only one database to control all sub-sites. The network functions as a collection of those sites by using the same code. Different locations have their own settings and content as well as shared users.
One dashboard — an owner benefits from this when running the main site with sub-sites on one domain. The franchise owner, franchisees and different users have varying levels of control. They make changes through the use of a single dashboard.
Themes — this refers to the files inside the installation. Themes control how pages look. Themes run on the same server. Users may either buy or build themes. They may add new features as needed. Users may also restrict access to ensure brand consistency.
Plugins — these are pieces of software. Within a plugin, you will find functions that add or enhance website features. Examples include everything from contact forms, to campaign integrations, and even visual elements. Plugins may run on an entire network (like analytics) or on one site within the network specifically.
For those newer to this type of CMS, e-commerce provides a good analogy for comparison's sake. E-commerce businesses rely on the need to process global transactions. They require sub-sites just like the franchise industry. If needed, the owner may also assign one administrator per site.
Check out our complete beginner's guide to Wordpress Multisite – updated for 2020!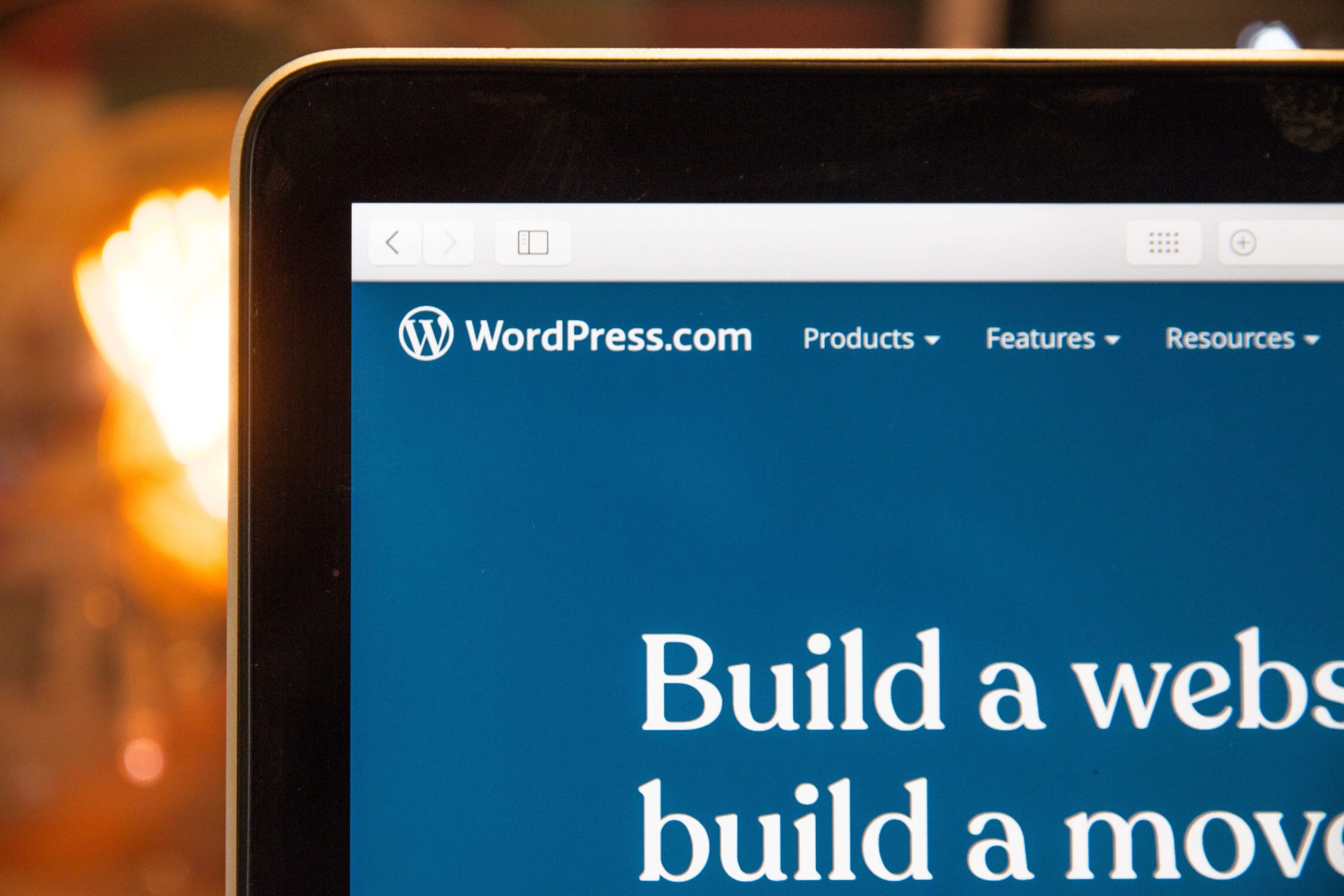 Overview of WordPress Networks
We want franchise owners to understand why we recommend WordPress Multisite for their businesses. Technically, Multisite gets classified as a built-in feature of WordPress. These networks work by creating many sites from just one installation. In fact, this CMS has helped franchises maintain a consistent online presence since June 2010!
We also recommend WordPress Multisite because:
These networks specialize in integrating multiple locations that have an anchored brand. One-third of businesses and franchises use Multisite builds.
This CMS understands the need for some flexibility while staying true to a franchise's image. It allows your company to have a national presence, with a local feel for specific cities.
By using this solution, your franchise gains a unified destination that aligns with your brand's messaging. Plus, each franchisee gets a site solely dedicated to their own location.
Franchising Requires Online Marketing Strategies that Mirror Its Structure
Let's simplify things a little. Think about the way a franchised business is structured. A business is built on the idea of a specific product or service that is in demand and has room to grow. When a single business becomes successful, it can expand to new territories and different markets while enhancing profit. However, some business owners may lack the ability to manage multiple locations at once on their own.
That's where franchising comes in. Currently, franchises make up 8% of the small business entrepreneurs market in the United States. New and experienced franchise owners know this industry offers a way to build a business without one person having to manage multiple locations.
Through franchising, a particular company has the potential to increase revenue across multiple locations — sometimes growing on a global scale.
Individual locations remain successful because they have the backing of an established brand. However, the need for multiple locations cannot cause branding conflicts at physical locations or online. Any business in any industry that goes down the path of franchising needs online marketing strategies that mirror its structure.
Brand Importance: Examples From Franchising History
Franchises need to remain true to their brand while serving the needs of various populations and geographic locations, that goes for a franchise's online presence as much as its physical storefronts.
But what are some examples that provide insight into what works and what doesn't? When people think of franchising, they may initially think of fast food or quick-serve restaurants. In times of uncertainty within that industry, franchises learned to adapt to economic changes through strategies like additional brand messaging, new offerings, or by tweaking popular products.
Take a look at how the food industry and fast food franchisors responded to the concerns over trans fat — an issue that came to light in 1993.
That year, the Center for Science in the Public Interest (CSPI) — an advocacy group that conducts research to promote health and nutrition — fought to get trans fat eliminated from the food supply. Food franchises — and the industry as a whole — complied.
The change had to be rolled out across all locations at once. From a digital marketing sense in this particular example, messages in the form of official company statements, blog posts, new menu offerings and website updates could be implemented instantly across all individual location websites within a WordPress Multisite.
But what about when location really does matter in terms of individual marketing needs? Let's see how a global scenario might come into play by looking at an example from KFC. While the idea dates back to 1970, it remains relevant today.
KFC became a Christmas tradition in Japan in 1970 — all because the owner of the very first location there made a smart marketing decision.
Initially, Japan lacked any commercial association with the holiday. Through savvy marketing, and location specific offerings that were more popular with a new demographic, and KFC chicken became the Christmas dinner of choice in Japan.
KFC's location-based tradition never caught on in the United States. But today, KFC still innovates in the Japanese market by adding traditional Japanese offerings like its cakes to the menu, alongside its famous chicken.
So what's the point and how does it relate to WordPress Multisite? Just like physical franchises, the structure of a WordPress Multisite allows business owners to have some flexibility in individual sub-websites in terms of what products or services are offered. While sub-websites can have some independence, they still remain under the larger branding umbrella of the franchise.
How can franchise owners remain focused on singular brand growth while individual locations operate independently? 
Franchises have a set of rules, common logos, established terminology, shared text and images. They already have business models for success and templates to draw upon. Franchisees may tweak what they need as long as messaging:
Remains relevant to their store only.
Does not erode the meaning of the overall brand in the eyes of its customers.
In comparison to other industries, franchising also faces different challenges when it comes to an overall online media campaign. Franchise owners need to consider:
Their current number of locations.
An expected growth rate that may change at any time. As franchises license their brands — without a proper online strategy — it may muddle their image. Any brand inconsistencies — or misfires with customers — may hurt the bottom line and potential for future expansion.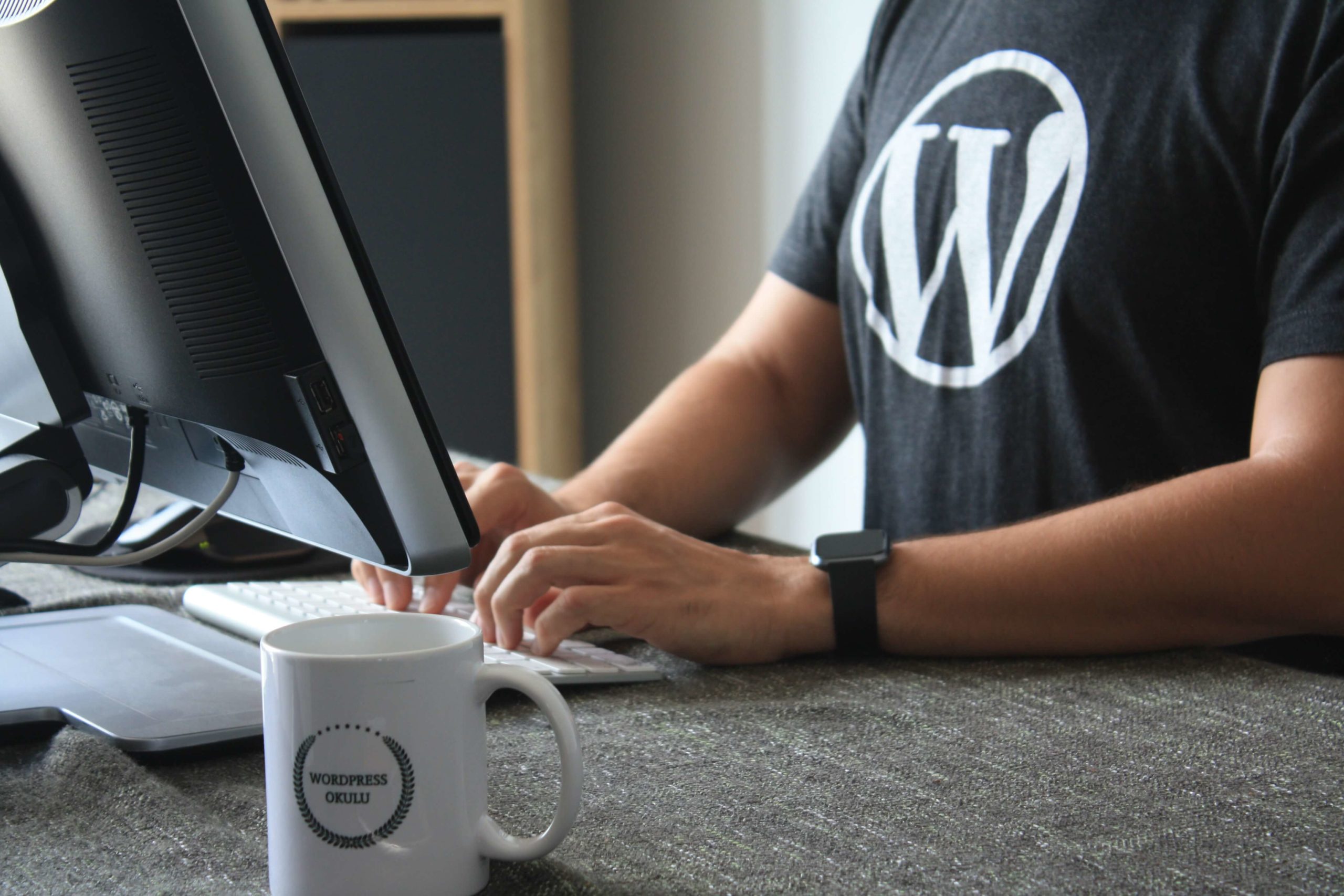 Additional Benefits of WordPress Multisite 
We understand that WordPress Networks offer an easy way to integrate locations while maintaining general web design control. However, additional benefits include:
Easy updates — you only need one update for all sites. Plugins allow an administrator to apply global updates with one click.
Easily add new locations/sites — as the franchise industry continues to grow, this option provides one of the easiest ways to manage that growth. Just add multisite functionality. After that, your dashboard shows you a link to all site locations. From there, simply add a new one when needed.
Unified brand destination — you will have one website that ties the brand together. Additionally, your franchisees will have dedicated sub-sites for all their locations. Multisite uses templates, along with global page layouts when adding new locations. This keeps branding and messaging consistent.
Ability to run blogs — while the owner maintains themes, individual media directories allow locations to have unique content through plugins and tables. This means you may run location-specific blogs for particular sites.
Scheduled backups and security — all companies need to schedule backups to update data and security. You set the frequency, which gets new information out to customers in a timely manner. Any change made applies to the entire network.
3 Additional SEO Benefits
WordPress Multisite also provides a host of search engine optimization benefits. They include:
Tracking — get the tracking you need for all sites. Your Multisite will track an individual location while providing global statistics.
Domain Authority — using the same domain name produces better Google search results. The ability to optimize tags, URLs, images and other aspects of digital asset development enhances SEO. Your business gains more visibility. Domain authority increases SEO ranking because the franchise's name shows up in more domain searches.
Better local listings — because of the main site, and the sub-sites which use location-based URLs, the needed one will show up in Google business listings.
Also worth mentioning are the SEO benefits of linking from one site to another to create a "web" of content. Examples would be linking from a locations page to each sub-site, and linking from one blog to many others within the network under the same topic. This strengthens SEO and authority!
Avoid Common Technical Issues Before Development Begins
Because developing a Multisite Network requires technical expertise and network requirements, we do not recommend building one yourself.
Before development, we will make sure you have:
The right hosting provider — for your sites to work, you must have a fast and reliable server environment. This means you need a hosting provider that supports a Multisite Network properly. Lots of things factor in here (shared hosting being a big no-no). If your current one does not have the proper environment, you will need to change to something more scalable and reliable. When it comes to this, we can offer suggestions and lend a helping hand so you can find the right one for your business (or tell you what we personally use ?).
Strong security measures — the ease of this CMS comes with some risk. Because of the ability to update all locations with one just one click, you must have strong security protocols in place. If one site has a security breach, it affects all your sub-sites on the domain. Likewise, if the main site goes down, so will the rest.
The right plugins and themes — not all plugins work with Wordpress Multisite and may require some additional programming for these to function. Furthermore, make sure the plugins complement marketing efforts that go with each location. Research and then test plugins to ensure they work on WordPress. To further reduce risk, only get plugins — and already made themes if you go that route — from trusted sources.
Backups — Automated backups on a timely schedule are the bees knees when it comes to proactive measures. However, if not addressed in the planning stage, this advantage can become a security risk or just fail all together if not tested accordingly. If a backup fails or something goes wrong, it affects all sites. Remember, they share the same network database – so this is essential to knock out of the park.
At Multiverse Media Group, we'll show you how to use a principal domain backup all at once. We recommend it so related content gets backed up at the same time. Our team can also assess if your franchise has the correct hosting resources, along with a back-up plan and strategy to address potential security threats. In other words, we know what we're doing and we have one heckuva process to ensure your Wordpress Multisite online safety, security, and success.
Tip: WordPress.org offers security tips and further insight about trusted web hosting. They also continuously update their website with new features to try.
Multisite and Branding: One "Main" Site, Multiple Location Sites
A franchisor must have a website for the overall brand and sub-domains for the various locations. The online presence must avoid inconsistent or confusing messaging while having ways to answer local online queries.
WordPress Networks takes all of this into consideration because:
The main website represents the brand. It gives consumers information about a franchise's product or service.
Each location or franchise application gets it own site.
Franchisees can update their own sub-sites, which represents their content needs as well as local SEO. This solution does not overlook their needs, nor does it cause branding conflicts.
In any situation, businesses within a franchise must closely regulate and develop their digital assets in a way that promotes independence as well as a connection to the overall core branding.
What Are Digital Assets?
Before understanding how digital asset development works, we need to define digital assets.
Digital assets refer to intangible objects like logos, graphics, slogans, videos, photos, blog posts, or other pieces of media that make up your brand's overall online presence and the type of content published. Digital assets are the building blocks of a business's online content plan.
For franchises, utilizing a Multisite Network allows hundreds to thousands of files to be stored in a central content management system. From that central CMS, any sub-site or location can have access to any necessary digital assets with ease, allowing for simplified brand unity.
Need a logo for a new Instagram account? Check. What about those new product photos? Count on it.
Digital Asset Development Naturally Fits the Franchise Model
Because of shared licensing, along with other content that already exists, digital asset management easily fits into an overall franchise development strategy. It helps creative marketing specialists and developers like us visualize how franchise owners manage online content.
The franchise business model complements a Multisite Network in the way it stores assets to reduce errors. Additionally, digital asset development:
Assists retrieval efficiency.
Allows for easy distribution across sub-sites.
Makes it a breeze to reuse and share content.
At Multiverse Media Group, We Help Create Digitally-Transformed Franchises
Branding remains at the forefront of a successful website development strategy. Online presence should never erode consumer confidence.
Any marketing company developing a Multisite must understand how multiple locations — and potential new ones — fit into an overall SEO strategy as well.
At Multiverse Media Group, we help franchise owners understand and make sense of the challenge of being a national brand while also needing to connect at the local level.
Balancing brand messaging, while addressing the needs of independent franchisees, requires the right expertise and solution sets. This is exactly why we recommend WordPress Multisite for franchises.
Your WordPress Multisite Networks Should:
Produce a unified user experience across every franchise site (color, logos, navigation, core values, etc.)
Clearly define the digital assets owned by the franchisor that franchisees may have some control over. This helps franchisees differentiate themselves locally.
The Multisite CMS already mirrors the business structure set up by franchisors. It just needs to get translated into an overall franchise website development strategy.
The strategy must stay true to a brand by setting guidelines on how franchisors and their various locations manage those online assets. Ultimately, we want to create digitally-transformed franchises: places where all locations understand how to market and sell their products or services.
A strong digital marketing plan also addresses:
How to generate new sales and business. We can help put processes in place so our franchise clients have the ability to explore and market new products in their Multisite Network that test well in specific areas.
How to implement multiple creative campaigns that align across locations.
How to create general guidelines for managing specific sub-website activity.
Tip: It's important for franchise owners to consider developing an overall communications strategy (again, this is where we come in). This will help with brand unity while also providing general guidelines for creative freedom from website managers and location-specific marketing efforts.
Unify Your Brand and Let Your Franchise Grow
Here at Multiverse Media Group, we understand the importance of brand recognition in the franchise industry. And we have a track record of success that proves it.
What We Offer:
Tailored solutions backed by real-world results and case studies.
An established company in the national market.
The experience to explain — and then implement — the best WordPress Multisite to potential franchise customers. Our dedicated team will analyze your brand, and how it tracks in your markets, along with emerging ones. We will then make suggestions that enhance brand awareness while promoting local attributes to help attract new customers.
Clever marketing specialists and WordPress developers that pride themselves on achieving business-driven results.
Multiverse Media Group has the expertise to make your franchise's WordPress Multisite a success. We understand the unique and unified needs that exist for franchise owners and their franchisees. Let us develop a WordPress Multisite that not only supports and protects your digital assets but your brand image that consumers trust.
Our experience, approach, and methodology lead to consistent growth results for each and every one of our clients; spanning from conception to creation to distribution to revitalization, we've got your back! Learn more about who we are.
If you're ready to kickstart your content marketing efforts and see your business reach new heights, don't wait, reach out to us today!