Last Updated on July 10, 2019 by Kari McLain
Navigating the ever-changing trends, technology and strategies of web building can be a challenge. Website mistakes happen. And you can always count on the ethers of the internet to be there when they do and remember every poor design decision and ill-fated comic sans use before you're meme-d into eternity.
Internet culture's growth has only made it more challenging to authentically establish your business' online presence to position yourself for the most success. Look, we've all been there. Just like those frosted tips and puka shell necklaces, everyone makes decisions they may one day regret (mostly talking to you, puka).
But that doesn't mean a trip down mistake memory lane isn't worth while. And you may just be shocked to find you're still implementing some poor practices in your web design. Here are 5 horrible website mistakes we've all made.
1. Using Non-responsive Web Designs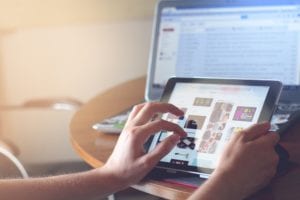 We're at the tail-end of 2018 here. It's been over a decade since the first iPhone hit the market. Most industries find that over 50% of their web traffic comes from mobile devices. So even if you underestimate, that means you can count on at least half of your website traffic coming through phones, tablets and other mobile devices.
Think about it. A new visitor lands on your homepage through social media or a quick google search on their phones. But now your great SEO and that new Twitter campaign brought them to a useless page with excessive scrolling and zooming for small text.
Having a solid responsive website build means visitors can easily experience everything they need to on any device. The right build will make resize text and pages to make for an optimal user experience across all devices. And if your web design can't keep up with mobile browsing then expect to get left behind. Not only will you lose out on half of your existing audience, any new visitors (aka potential customers) will dismiss you at a glance.
2. No contact information
Easily accessible contact information seems like a no-brainer, but it's also one of the most surprisingly common website mistakes we see. First thing's first, aside from your personal website, your Google listing should accurately reflect your current contact information. If users can't get see ways to get in touch with you after a simple search, you definitely won't even have the opportunity to gain them as customers.
Once someone is on your site, contact information should be just as simple. A usual go-to is to have a "Contact Us" tab in your navigation with your company's address, phone number, and email address. Features like live chat, contact submission forms, and your company's core contact information featured in your site's header and footer are other simple ways to implement contact opportunities.
3. Poor Navigation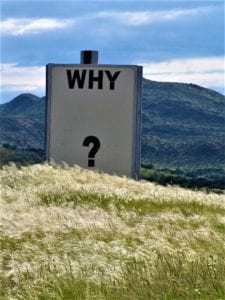 Being unable to find basic contact information on a website is definitely frustrating. But being unable to find any useful information on a website because of poor navigation can really ruin the overall user experience. You might have some of the most gorgeous, expertly crafted webpages the world has ever seen. But if they're all hidden behind choppy submenus that open in new tabs, no one will ever know.
Poor navigation is another one of those website mistakes that should be a given, but time and time again we come across menus and structures that just don't make any sense. As a test, look at some of your favorite companies' sites and really take the time to note how poorly or how well their navigation works.
Now think about your own site. Do you have unnecessary tabs? Are there pages you can combine? Is important information hidden away on pages users will have to really dig to find?
4. Poor readability
There's nothing like a giant wall of bland text to halt the high-speed, user experience of gathering information. Even in this article, there's a good chance you scrolled directly down to the numbered list of our 5 website mistakes. You might even be skimming this very sentence.
That's ok! We kind of expected that, and you should expect visitors on your site to do the same. It's nothing personal. People pick up a book or visit a news site to read for extended periods of time, they'll visit your website and read your blogs to quickly gather information.
And that's why it's important to make sure any text on your website is not only engaging and well-written, but organized and easy to read.
Some quick tips: 
Headings Are Your Friends
Short sentences
Bullets and lists
Are Also
Great Practices
When you break down and organize text, it makes it much easier for users to quickly scroll and find what they need. And since you'll be selective about any text and content on your site, it's important to ensure that quality doesn't take a hit, which leads us to…
5. Bad Content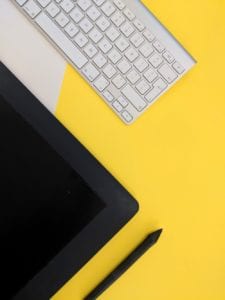 Making sure your copy is well curated will only get you so far if the actual content has no value. Blog posts, email newsletters, and social media campaigns are integral parts of any modern business. But if they don't strike a chord and actually reach anyone in a substantial way then you might as well not do it at all.
Producing content should never feel like you're just "checking a box." It's an opportunity for your company to interact directly with your audience and potential customers through authentic story-telling and creative engagement.
If you're taking the time to invest in creating a truly great user experience on your website, then creating effective content should be a top priority. That means high quality photos and video (especially showcasing your company, avoid stock images where you can), the right fonts, colors, and other branding choices for your company. The right piece of content can make all the difference in between building trust with customers.
What to Do About It
Though the Internet rarely forgets (still lookin' at you, puka shell necklace), it's never too late to make the necessary changes and edits to really make a modern, effective website. So what now?
If you've made it this far and have your website up and running, chances are you did it yourself or hired someone else to do it. Fortunately, you probably have access to make any of the changes yourself, or you can always hire a company like Multiverse Media Group to make them for you.