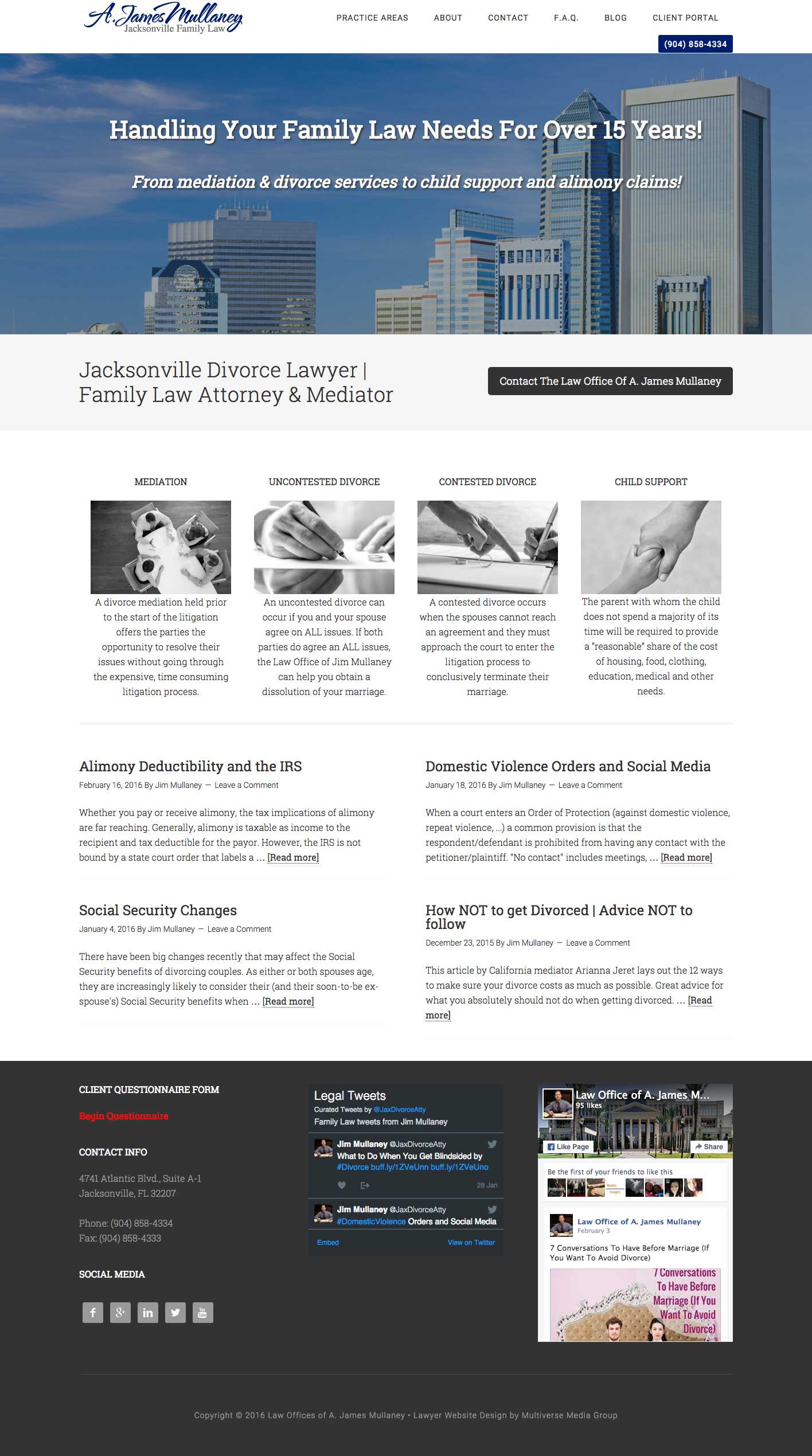 Project Description
James Mullaney is an attorney in Jacksonville, Florida who specializes in divorce, mediation, child support, and alimony cases. His old website was not responsive and had an outdated blocky design, was hard to navigate and was using antiquated standards and SEO strategies which were penalizing his site in organic search rankings.
Goals
His new website needed to shine and impress, while maintaining the same level of quality and professionalism as his competitors. It also needed to have a solid SEO foundation in place to help it show up on Google!
Strategy
Develop a minimalist website, with a modern look and feel.
Make a website with clean codebase that's easy to read and use for both people and web crawlers (search engines)
Make it easier for people to contact James Mullaney about his services
Results
Developed the website on a high-quality, structured framework that is easy to grow and build upon.
Ensured that website and all content adheres to SEO and design best practices, including being fully responsive for all screen sizes
Created and implemented a fully customized & interactive form for his clients to fill out their information securely and easily through the website.
Instructed the client on how to develop a quality content strategy to develop his online presence and instruct his audience on legal matters.