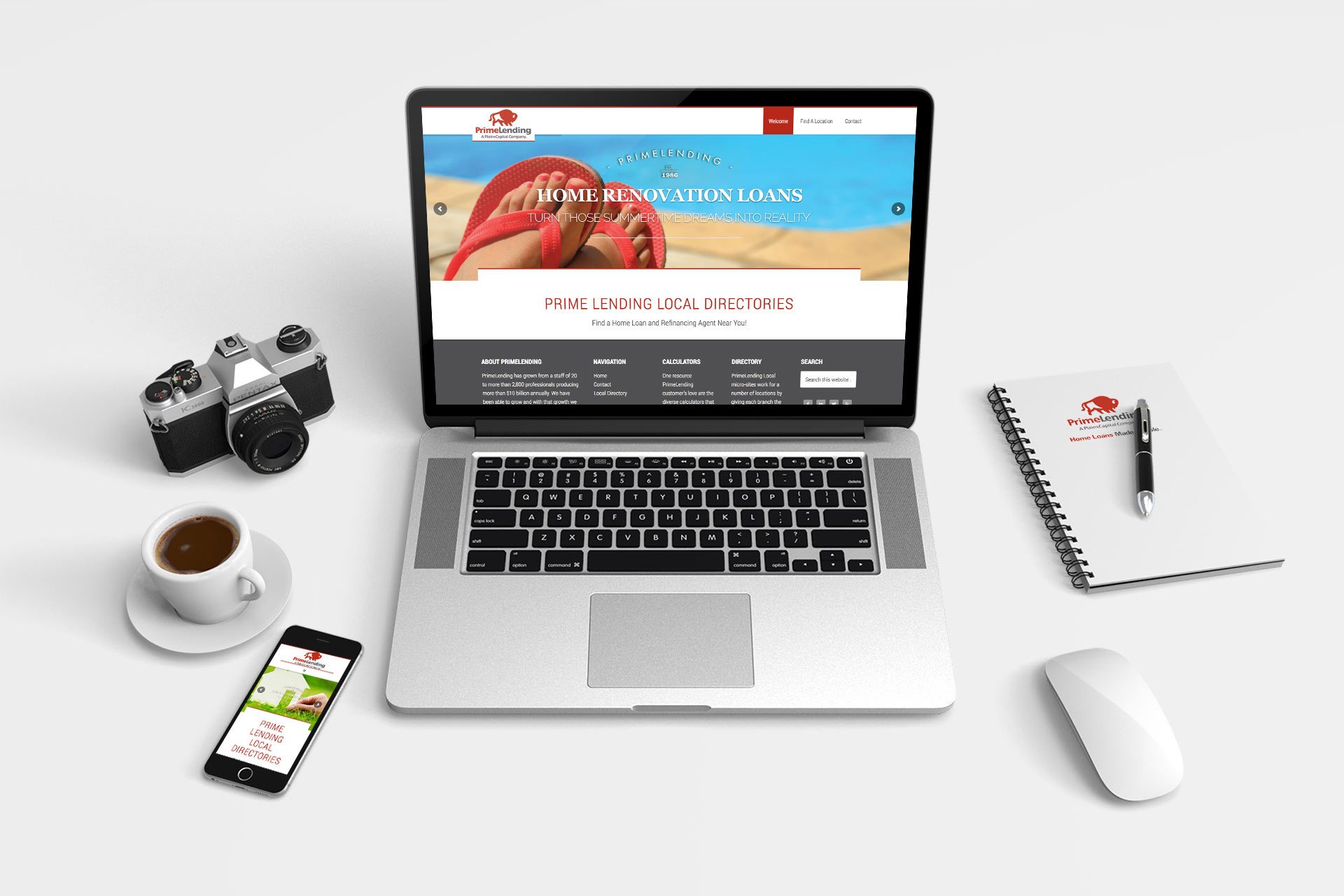 From Nothing to 1st Page Search Result Domination
Indivdual branches of PrimeLending do not usually have their own websites, but they also don't usually show up in search results. This lays all of the burden of getting new business on the individual loan officers, as they do not have a website doing work for them. Carole Hendricks, the Northeast Florida regional manager, wanted to change all that and put websites together that would work for them by generating online traffic.
Problem
PrimeLending is a national mortgage lending brokerage firm that had the same problem as many big chain locations: the main corporate site had very little information they could edit, and no way to help them to show up in local searches
Many franchises will only give franchisees one page to customize and put in their bio or some brief information and that's it, which is virtually worthless for showing up in search rankings. Their Northeast Florida Manager, Carole Hendricks, came to us to see if we could help put all of her SE locations on the map and get them to show up in local search engines.
0 online leads before Multiverse
Strategy
We developed the nationwide-ready multisite to be fully customizable, not only by us, but also by the teams–providing packages that deliver high quality marketing services, offering the maximum value for the teams' ROI.

Through the process of delivering these services, we implemented an SEO strategy including writing the on-page content using low competition & high volume keywords in mind, local SEO verifications, building Tier 1 Web 2.0 links, publishing press releases, and more!

We combined this SEO strategy with a social media content development strategy, where we managed their branch pages. Our content development team wrote and published 4-5 statuses/posts per week and unified their branding across every social media platform. This was a primary source of traffic to the website and the blog, which would then help convert the user into a qualified lead.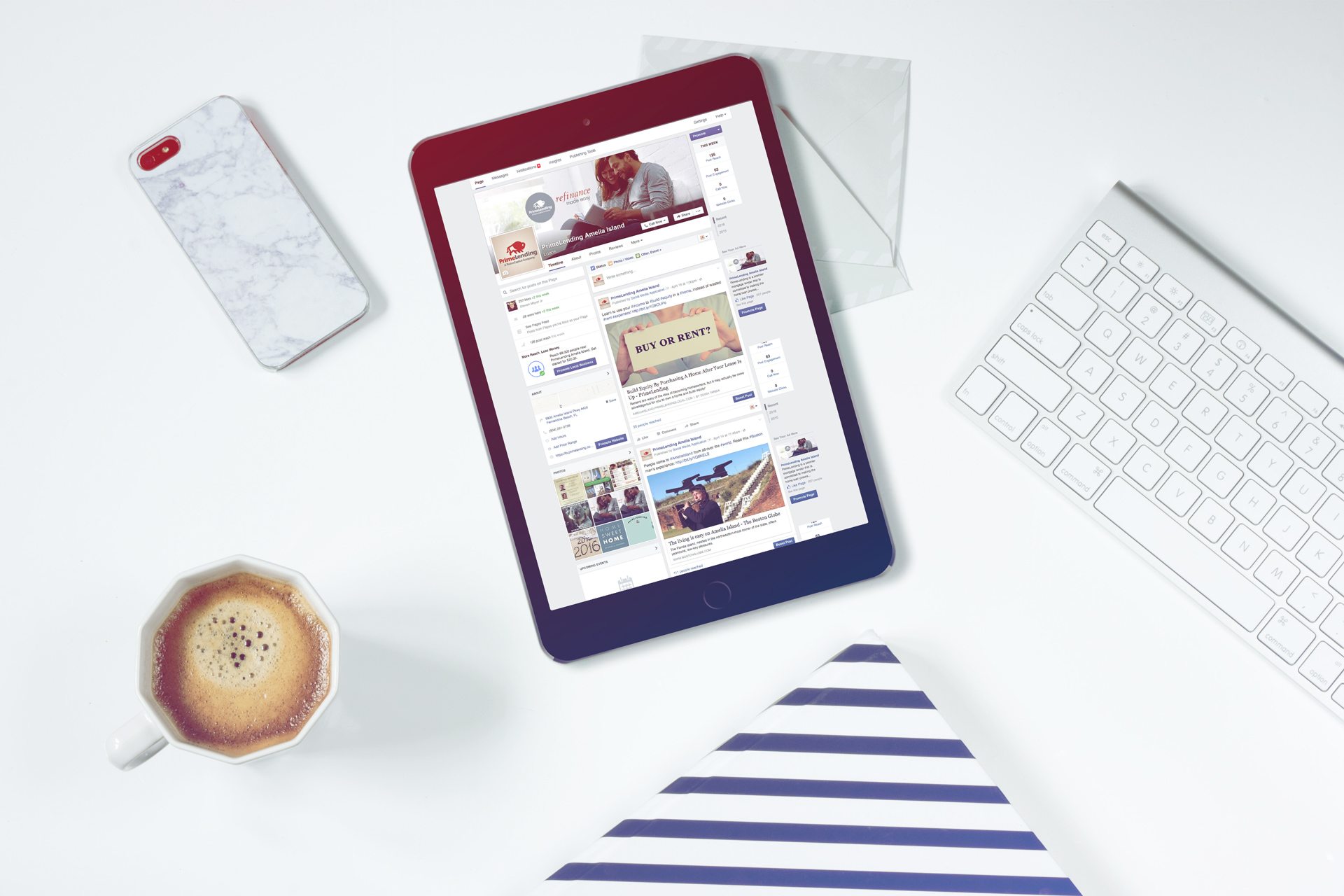 Solution
Almost 64% of the website traffic is organic.
Over 63.64% of the page's total traffic is now generated from organic searches and 22.73% of total site traffic is generated from website referrals from our backlinking and social media strategies.
Search Engine Results Page 1 Domination
In a matter of three months, which is a very short time in the SEO world, we were able to bring our PrimeLending Local multisite to rank in first and second place for virtually every keyword we targeted.

In most cases, our multisite overtook the placement from the official PrimeLending website, often in the 4-7th positions on the Search Engine Results Page.
Because our efforts, and those of PrimeLending corporate, we were able to achieve a domination of the search engine results pages in the North East Florida regions for low competition & high volume keywords. With at least 4 PrimeLending related pages showing up, alongside Google local listings on the sidebar and occasionally even the Facebook business page.
Direct Lead Generation & Increased Sales!
Our SEO efforts led to an increase in online visibility and internet authority. This authority eventually led towards an increase in rankings and, therefore, more traffic as visitors notice their brand dominating the front page for their most relevant keywords. After the standard 3-6 month SEO "trickle-in" period, we began to see excellent results! Traffic sessions increased to roughly 360 sessions per month, which was a 511% increase from the previous month!
PrimeLending Amelia Island began to see an eruption of new calls from this new traffic, racking up more than 70 calls in a one month period. From there, their expert team of mortgage professionals closed the deals they need to increase sales for their branches.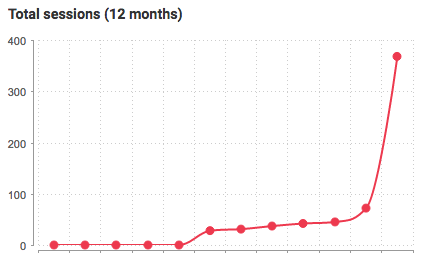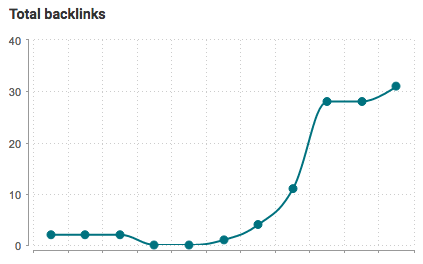 While content marketing costs 62% less than outbound marketing, it generates more than three times as many leads

-Content Marketing Institute
Think Growth is a Challenge? Fill out the form below for your first step torward a solution.